Wesley Matthews Details How Frank Vogel Makes Life Easier at LA Lakers
Published 01/13/2021, 12:45 AM EST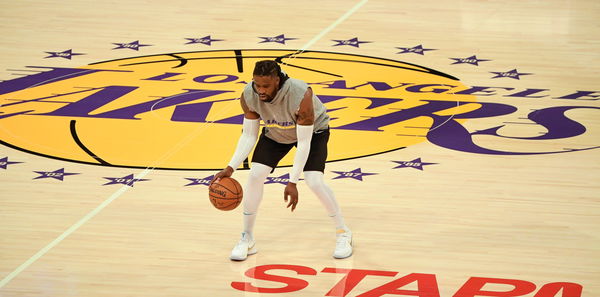 ---
---
After the offseason the Los Angeles Lakers had, fans were worried about adjustment issues and whether it was a good idea to make so many changes to a roster that won an NBA title. Well, it looks like the Lakers had thought this through. Keeping aside some slight bumps in the season so far, they are leading the west with an 8-3 record. In fact, their new addition, Wesley Matthews can't stop praising his new coach.
ADVERTISEMENT
Article continues below this ad
Matthews adapting to new roles for the Lakers
It isn't easy to switch from being a starter to a bench player, and Wesley Matthews is a live example of this. This is a player who has come off the bench only two times in eight years. He was also the starter for the Milwaukee Bucks in every game last season.
ADVERTISEMENT
Article continues below this ad
However, he is now taking some time adjusting to playing the role of a bench player for the purple and gold. But Matthews believes that there is one man who is making life easier for him and that's his new coach, Frank Vogel.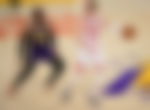 Is Vogel the coach of the year, as per Wesley Matthews?
Recently, Wesley opened up about a player's mentality when it comes to adjusting to new roles when the situation demands so. He stated:
ADVERTISEMENT
Article continues below this ad
"As a player, you're just ready for whatever. You put a lot of preparation in during the offseason just to be ready for whatever the situation, whatever the outcome is. But as far as coach Frank, he's probably the best communicator as a coach that I've had in this early season. He communicates very well about whatever is going on in his mind, whatever he's thinking, so that gives you comfort. When you know when you're coming in, when you're coming out, you can start mentally preparing yourself, you can get ready, you can start watching the game a little bit differently."
Matthews agreed that Vogel has a hand in getting him where he is now and said, "He's a great communicator so far with me, and that's really helped my curve here."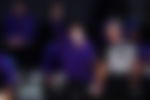 What could be better than a player's absolute admiration for his coach? It looks like the Lakers hired the right man. It's only a matter of time before we'll know whether he can guide them to a repeat.
ADVERTISEMENT
Article continues below this ad