"We've Never Seen a Man Do What LeBron James Is Doing": Dwyane Wade Praises Former Heat Teammate While Trashing Lakers' Season
Published 03/29/2022, 11:13 PM EDT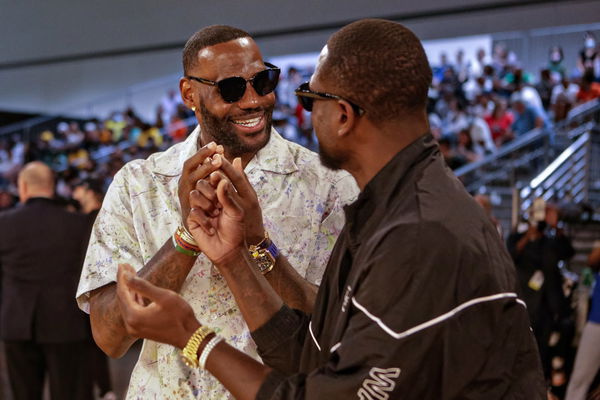 The Los Angeles Lakers have put themselves in a spot no one saw coming. After their early season failures, it was clear, the purple and gold aren't a deep team. With old age on their side, their defense has been one of the worst in the league. In addition, they have failed to figure out a winning formula throughout the season. With the final few games left, the Lake show's play-in spot is also in threat. Recently, Dwyane Wade spoke about the team and said he doesn't see them winning all of a sudden. However, he also had some great praise for his good buddy, LeBron James.
ADVERTISEMENT
Article continues below this ad
The Lakers have been underwhelming this season. With them ranking 21st in defensive rating, they often see themselves leaking out points. However, one good thing this season has been a historic year for LeBron James. Despite being in his 19th season, the King is leading the NBA in scoring at the age of 37. In addition, he has helped put the Laker in play in contention. But with him out, the purple and gold couldn't hold on yet again.
ADVERTISEMENT
Article continues below this ad
Wade spoke the truth about the purple and gold but didn't leave out anything bright for his former teammate.
WATCH THIS STORY: Mother Sonya Confessed She Was Doubtful Stephen Curry Could've Ever Made It to the League
LeBron James has D-Wade as a fan
During the recent episode of NBA on TNT, the panel spoke about the Lakers' potential snub from the play-in tournament. To this, Wade said he doesn't think the Lakers can start winning in an instant. Notably, he commented on their defense and said if they want to win, they need to figure out how to get stops. But while he was brutally honest about the Lakers' season, he also had serious praise for Lakers forward, LeBron.
ADVERTISEMENT
Article continues below this ad
He said: "This is a bad year for the Lakers organization. But this is a very good year for one LeBron James. Let's take out the positives of the season. In his 19th year, we have never seen a man do what LeBron James is doing. So individually, this is a great year for him. He continues to put himself in places that no one else has really gone in this game."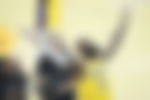 James has been stellar averaging 30.1 points, 8 rebounds and 6 assists for the season so far. However, his success hasn't transcended to his team. Despite a herculean effort from his end, the Lakers are now the 11th seed. After their loss to the Mavericks, the Lakers have fallen behind the Spurs and are out of the play-in tournament.
ADVERTISEMENT
Article continues below this ad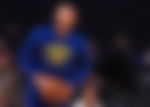 With a tough schedule ahead there is no doubt the duo of Russell Westbrook and LeBron James will need to go all out. Do you think the Lakers will make the play-in tournament this season? Let us know in the comments below.