'Whap!': Shaquille O'Neal Remembers the Time His Father Slapped Him for Not Dunking
Published 01/25/2021, 7:30 AM EST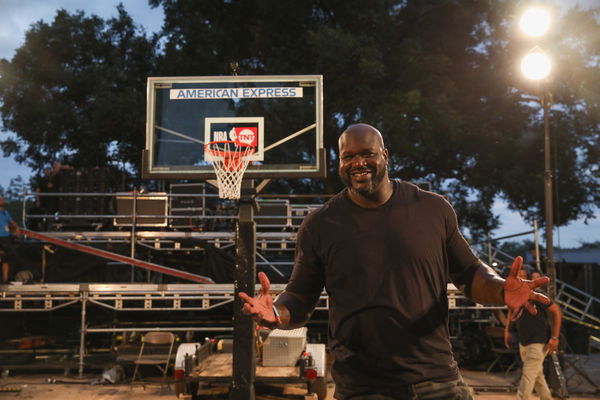 ---
---
Shaquille O'Neal was to the NBA what the Big Show was to the WWE, a giant who delivers numbers and entertains the crowd. He was length, breadth, and volume, the best of every measurement. Hence, it would have only been natural for him to accommodate dunking in his repertoire. 
ADVERTISEMENT
Article continues below this ad
But the truth is far from perception because making dunks was the last weapon that the Big Shamrock added to his artillery. As it later became a 'finishing move' for Shaq, it is tough to believe that once upon a time, he did not consider dunking an option. But why was that?
Shaquille O'Neal and his priorities against dunks
ADVERTISEMENT
Article continues below this ad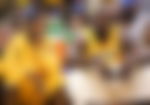 In a recent interview, Shaq tagged himself as a late bloomer and recalled, "I didn't dunk until the beginning of my senior year. I always had the ability to dunk, but I wanted to be smooth. I was more into my Magic Johnson, Dr.J, jump shots off the glass, finger roll, crossing people up."
This is the same man who was infamous for breaking the backboards with his poster power.
The 7'1" star later reminisced a memory from his father's anger for his ignorance towards dunking. He expressed, "One time in a game, I had 46 points in the third quarter; I was killing it… So I cross this guy up, half-court, crowd goes crazy. I go into a finger roll and I miss. My father walks on the court, calls a timeout and grabs me by the arm, takes me outside… he says, 'what are you doing?' And I said, 'look man, I already got 46. I missed a layup. So what? I'm working on my Dr. J. Before I can get my Dr.J out, whap. 'Ain't no Doctor J, you gotta be the first Shaquille O'Neal."
That was the day, and today is the day when this 4-time NBA Champion has achieved so much in the sport and outside of it. He was inducted in the Hall of Fame in 2016 and is counted as one of the most dominant players inside the paint.
Shaq's most memorable dunks ever
The Big Aristotle never relied on three-pointers and cared less about going that road. He knew that he had a natural ability to make heavy contact and pierce through traffic to make layups.
For a long part of his NBA career, Shaq shot field goals at an accuracy close to 60%. Adding that dunking skill certainly helped because few players can boast such great dunk skills. 
ADVERTISEMENT
Article continues below this ad
He further added, "Every time I dunked, I was trying to rip it off for him, because I was mad at him. But when I started dunking, I started the opponent doing this, and I was like, 'you know what? Once again Sergeant Harrison you are right.' It taught people that I was an intimidating force." Take a look at a compilation video of his best dunks-
Today, his 21-YO son Shareef O'Neal is playing for the LSU Tigers of the Southeastern Conference. Who knows, Shaq's advice to his son can someday transform his life too.
ADVERTISEMENT
Article continues below this ad
Read Also – When Lakers' Legend Shaquille O'Neal Made a Desperate Call to Steve Jobs in Order to Get the 'Ultimate Bragging Rights'