What All Did Richie Rich LeBron James Purchase to Spend His $450 Million?
Published 01/11/2021, 7:00 AM EST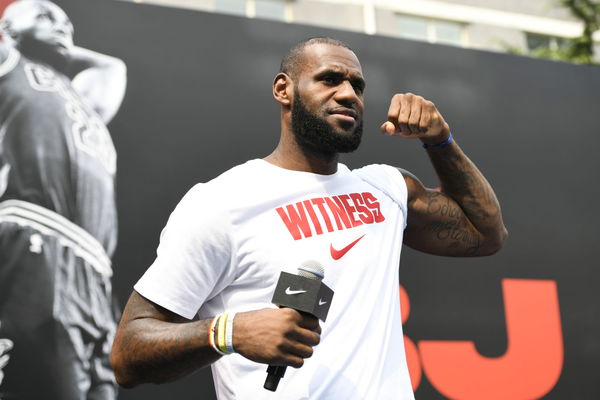 ---
---
Sports Illustrated had tagged LeBron James as 'The Chosen One' even before he could show off his talent. Bron was a hyped-up teen during the days when Kobe Bryant was winning back-to-back titles. Perhaps the NBA scouts knew that this boy from Akron was a rare talent. But who could have guessed that he would amass enormous wealth and become the king of the league?
ADVERTISEMENT
Article continues below this ad
Fast forward to 2020, where LeBron became the owner of an incredible net worth of $450 million. According to Forbes, he made $89 million in 2019 alone. Such is his brand equity and the worth that lies in the 11 letters of his name. But how does he spend such an enormous fortune? Take a look.
LeBron James and his most prized possessions
ADVERTISEMENT
Article continues below this ad
Bron has invested his hard-earned moolah into several areas like expensive real estate, luxurious watches, speedy sports cars, profit-making businesses, and most importantly, charity foundations. While there still isn't a moon crater or an island to his name yet, who knows what the future holds for the money sitting in his account. Meanwhile, here is the present-day list of his purchases. 
The property game
Back in 2010, just as he decided to make a controversial move from Cavs to Heat, the star bought a mansion in Coconut Bay, Miami. It cost him $9 million, and he sold it at a profit of $4.4 million for $13.4 million in 2015. 
Next up, he purchased two properties in Brentwood, California. The first one cost him a whopping $21 million for a 9,350 sq ft mansion. The second one that he bought after his 2018 move to the LA Lakers was confirmed, cost him $23 million for an even larger space of 15,600 sq ft.
His passion for owning humongous mansions did not end there, as he then made a $39 million investment in 2020 in a Beverly Hills mansion.
Bron's killer business moves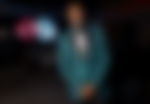 The 4-time NBA Champion has always been good at making negotiations. He has great business acumen, and that shows in the kind of deals he has done. Starting with the Nike deal, Bron has never looked back. As early as 2007, he made a small $1000 investment in Cannondale bicycles. 
But much more notably, his 2% stake in Liverpool FC in 2011 through his marketing company LRMR cost him $6.5 million. Since then, Liverpool, under the coachmanship of Jurgen Klopp, has done wonders. Most recently, they won the Premier League Championship in 2020 and as a result, Bron's investment is now worth $43.6 million. 
His other investments in SpringHill Entertainment and Uninterrupted are a few examples of how The L-Train invested in areas that gave him the most returns.
Also, he poured in $1 million in a startup named Blaze Pizza, which is one of the fastest-growing food franchises in US history. This investment, for which Bron left a McDonald's deal, is now worth $25 million. 
LeBron James' world of watches and cars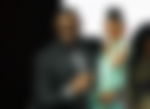 LeBron's love for watches is hidden from none. His $79,000 Audemars Piguet Royal Oak Offshore LeBron James is a limited edition watch that has his autograph embedded. Next in his collection is the shimmering $41000 Rolex Day-Date II. 
When it comes to cars, the $245, 000 Ferrari 458 Spider Convertible, the $218, 400 Bentley Continental GT, the $190, 700 Porsche 911 Turbo S, and the $85, 000 Porsche Panamera that he gifted to his mom are all part of his ultra-luxurious garage. His $670, 000 Lamborghini Aventador Roadster is undoubtedly his most prized car.
Bron's way of giving back to society
His $2.5 million donation to the Smithsonian National Museum of African-American history and culture is something Bron must take pride in. Michael Jordan has donated $5 million and Lakers' legend Magic Johnson has contributed $1 million to the same museum.
ADVERTISEMENT
Article continues below this ad
LeBron is also politically vocal about his support for certain parties and congressmen. As a result, he donated $0.1 million to his group 'More than a Vote' and paid the fees of ex-felons in Florida. Also, he extended a lending hand of $20,000 to Barack Obama's presidential campaign in 2008.
His selling power is so strong that he raised $3 million in funds through ad revenues during the infamous televised announcement of his move from the Cavs to the Miami Heat. 
Perhaps one of his greatest charities is the $87.4 million invested by the LeBron James Family Foundation in erecting the I Promise school in his hometown Akron, Ohio. Even as LeBron received his Championship ring with the Lakers, it was the school students who congratulated him over the VC.
ADVERTISEMENT
Article continues below this ad
LeBron's wealth is only increasing with his age. One can expect many more things to be added to this list very soon.
Trending Stories