What Anthony Davis' Injury Means for LeBron James and Los Angeles Lakers
Published 02/16/2021, 5:45 AM EST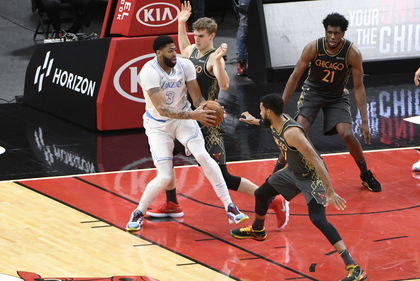 ---
---
Anthony Davis has suffered a significant injury in the middle of the season. Reports emerged yesterday that Davis has suffered from a calf strain. This means that Davis would be out for two-three weeks before his condition is re-evaluated. Many analysts expect Davis to return, most likely after the NBA All-Star game on March 7.
ADVERTISEMENT
Article continues below this ad
Anthony Davis out for a significant period
The injury comes as a major blow for the Lakers. Davis is the second-best player for the Los Angeles Lakers and has proven his worth on several occasions. Last season, Davis showed how crucial he was, as the Lakers went on to win the NBA championship, the most memorable moment being his clutch game-winner against the Denver Nuggets in the conference finals.
ADVERTISEMENT
Article continues below this ad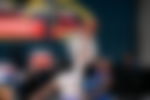 This injury complicates the situation for LeBron James. James showed in his first season with the Lakers that despite his greatness, he cannot carry a team by himself. In the NBA, for any team to be successful, they must have at least two superstars in their team. The absence of AD puts the Lakers' title chances in jeopardy.
However, James could use this injury to bolster his numbers. Without Davis in the team, James will have the ball a lot more. This could mean that he will have improved numbers that will help his MVP case this year. James is the current favorite to win the MVP as of now, but he could use this time to put him ahead of everyone else by leading the Lakers without Anthony Davis.
How will the Lakers cope without AD?
ADVERTISEMENT
Article continues below this ad
Players like Kyle Kuzma and Montrezl Harrell are set to see more minutes due to Davis' absence. While Harrell doesn't compensate for Davis' size, he is an explosive small-ball center who could be an effective power-forward in AD's absence. Kyle Kuzma has been an underrated performer for the Lakers coming off the bench, and his minutes will increase during this time.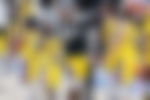 ADVERTISEMENT
Article continues below this ad
The Lakers have a challenging period ahead without Davis. LeBron James and other players in the team have to improve their performances significantly in order to compensate for Davis' unavailability. Davis is one of the most crucial players for the Lakers, and if they don't make the right adjustment, the defending champs could be in for a tough period until he returns.