What Do Luka Doncic and Dallas Mavericks Need to Compete in the Western Conference?
Published 09/16/2021, 12:15 AM EDT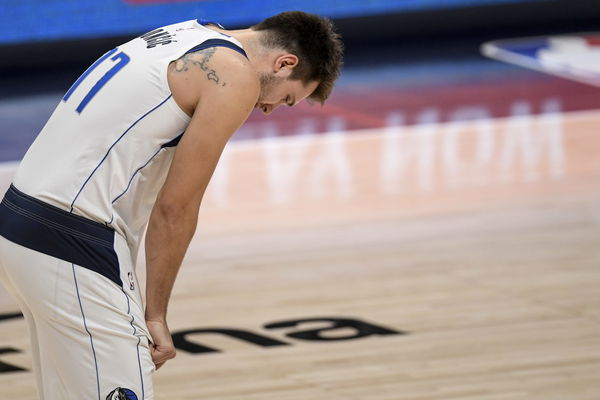 ---
---
Young stars came up huge last season in the NBA. Notably, Luka Doncic had a career season and carried the Mavericks through to the playoffs. However, while he has seen plenty of personal success, Dallas Mavericks have failed to make it past the first round.
ADVERTISEMENT
Article continues below this ad
Recently, on The Jump, Tim MacMahon discussed the Mavericks and what they need to make a deep run in the playoffs. While they did not have any major signings, a major player could potentially change it all for them.
What do Dallas Mavericks need to compete?
ADVERTISEMENT
Article continues below this ad
Richard Jefferson said that ESPN currently holds Dallas as a 48 win team. In response, MacMahon said it is time for the Mavericks to break past the first round. And, the most important factor to do that will be the performance of big man, Kristaps Porzingis.
While Porzingis has his spells of good performances, he has lacked consistency. Hence, Luka Doncic has often had to take the load alone. Porzingis' inconsistency needs to be fixed in order for Dallas to find any success in the playoffs.
Last season, the 'Unicorn' had an underwhelming playoff series against the Clippers. In the 7 games, he only put up 13 points and 5 rebounds as the second star on the team. Moreover, this was a major drop from his regular-season numbers.
Hence, Dallas needs him to step up and lend Luka a helping hand if they want to make it far in the playoffs. As a second star on the team, he needs to exceed his regular-season numbers in the playoffs. Also, as a big man, he needs to be more dominant on rebounds.
But, would this be enough for Dallas to make it through the Western Conference? Can Luka Doncic and Dallas make it past everyone?
ADVERTISEMENT
Article continues below this ad
One good news for Mavericks fans is that they will most likely not see Kawhi Leonard in the playoffs this time around. However, to be in a position to compete, they need to be a top 4 team in the NBA. With teams such as Lakers and Utah lined up, do they stand a chance?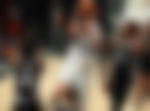 Watch This Story
Well, MacMahon pointed out that post COVID when Dallas was back at full health, they were on pace to be a 55 win team. Moreover, they had the 5th best record in the NBA.
ADVERTISEMENT
Article continues below this ad
Also, they have made great changes in their coaching staff. Notably, Jason Kidd, who formerly was a coach for the Lakers, has made his way to Dallas for the upcoming season. Hence, while it is difficult, they surely have a chance to compete in the West if things go as planned.
WATCH THIS STORY: Michael Jordan's Insane One-Handed Ball Fakes Will Shake You To The Core