What Does a Lucrative $207,000,000 Contract Get Luka Doncic? $2.7 Million Mansion, Cars and Much More of the Mavs Superstar's Lifestyle
Published 01/21/2023, 9:10 AM EST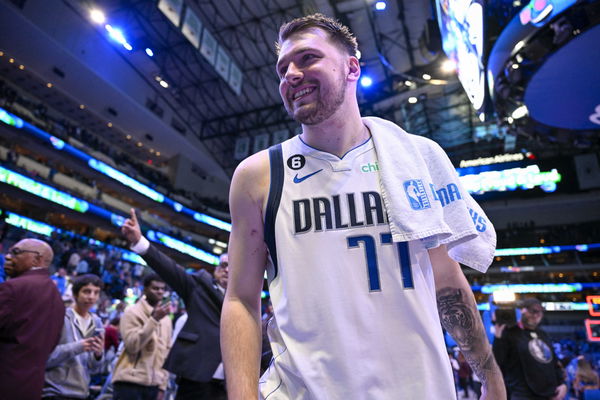 Luka Doncic has quickly evolved into one of the faces of the league. The 23-year-old prodigy's heavy skillset and IQ make him a lethal threat on the floor. His name has often come up in MVP discussions. Rewriting history books, the Slovenian international is looking to continue the international legacy of the Dallas Mavericks. Likewise, Mark Cuban couldn't resist but offer him a lucrative extension from his rookie deal. Notably, Doncic signed a $207 million contract which kicked in this season.
Set to make nearly $40 million this season, the All-NBA guard is giving back worth much more. He is arguably having the best season of his career leading the league with 33.7 points per game. In addition, his success on the court has also paved way for a luxurious lifestyle. Like most NBA athletes, the three-time All-Star has himself a lavish mansion and an exotic car collection.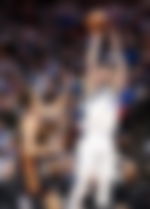 So, let's dive into the life of Luka Doncic outside being a superstar on the NBA court.
ADVERTISEMENT
Article continues below this ad
Luka Doncic loves his cars
Recently, the NBA world watched in shock as Doncic pulled up in his 'Hellfire'. A six-wheel monster, that is only one of his many toys in the garage.
After blasting into the NBA spotlight, Doncic decided to start his own car collection. And what better way to start than to buy his favorite car, a Porsche. In an interview, Doncic admitted the German automobile is his dream car since being a young boy.
In addition, Doncic also owns a Blue Porsche Electric Panamera, a Porsche 911 S Custom Turbo, an Audi A7, another Black Porsche Panamera, a Yugoslavian-Made Zastava Kragujevac, a Ford. Bronco, and a Black Mansory Tuned Lamborghini Urus.
His entire car collection is estimated to be around a million dollars.
A Lavish mansion minutes away from Mark Cuban
Luka Doncic sets high standards for himself on the court. From no-look passes to circus shots, he has brewed himself to have a unique blend of skill. It seems he keeps the same standard for luxury.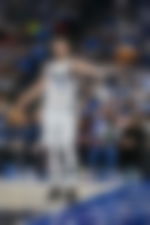 The 23-year-old lives in a lavish $2.7 million mansion in Dallas according to The Sun. The four-bedroom house includes a modern fireplace and an outdoor pool. Moreover, it also has a four-car garage for some of Doncic's everyday whips. The house is also equipped with ceiling-to-floor windows and state-of-the-art technology. He bought the house back in 2020, and there is another interesting fact.
His estate lies right beside that of owner Mark Cuban which might be a sign of Doncic's commitment to the organization.
The face of the Jordan brand
Since his rookie season, Doncic signed a shoe deal with Nike. Later, Michael Jordan saw the Slovenian's magic and didn't think twice. In 2017, he signed a five-year deal with the Jordan brand. According to Sports Illustrated, the deal is worth $75 million.
After a long wait, the all-time Mavericks triple-double leader also got his own signature shoe. He debuted the shoes in the playoffs last season. His road as a superstar for over. With his exploits on the court, another edition of the Doncic line will undoubtedly be there.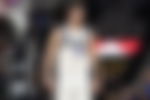 How much is Luka Doncic worth
ADVERTISEMENT
Article continues below this ad
Luka Doncic is on an unparalleled rise to stardom. After a successful Euroleague campaign for Real Madrid, he conquered the NBA. A three-time All-Star, his genius on the court is arguably among the best. Moreover, with a heavy arsenal of offensive weapons, he is one of the most skilled players.
Currently, Doncic is reportedly worth 25 million dollars. By 27, Luka Magic will have earned his complete contract. Likewise, with sponsors lining up, his net worth will only increase.
ADVERTISEMENT
Article continues below this ad
Watch the Story – Luka Doncic joins NBA legends in historic list after another 50-point performance 
Do you think Doncic will be an NBA billionaire like Michael Jordan and LeBron James one day? Let us know your views in the comments.