What Does the Golden State Warriors' Starting Lineup Look Like for the 2021-2022 Season?
Published 08/11/2021, 12:30 PM EDT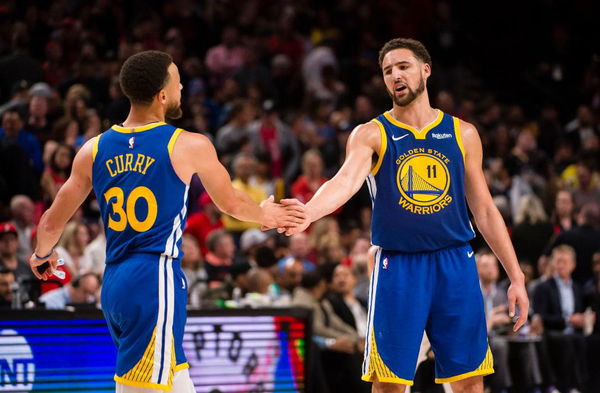 ---
---
Following two draining seasons on the back of five consecutive Finals appearances, the Golden State Warriors will be rearing to get back on court. It's been a torrid journey these past two years, especially with splash twin Klay Thompson battling through a series of season-ending injuries.
ADVERTISEMENT
Article continues below this ad
Since their loss to the Toronto Raptors in the 2019 NBA Finals, the Bay has been outside looking in at playoff contention.
However, with Thompson pencilled in to return shortly and Steph coming off another MVP caliber season, Dub Nation will be back in hoards at the Chase Center in Oakland.
ADVERTISEMENT
Article continues below this ad
While Golden State no longer have Kevin Durant, their core from the 1st championship in 2015 is intact. In fact, it looked like GM Bob Myers was putting the band back together as the Warriors re-signed former F-MVP Andre Iguodala.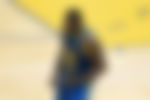 Last season was NOT the Warriors' swansong. Did the breaks fall off since 2019 in the aftermath of a Golden State dynasty? Yes, but when you have Steph Curry and Klay Thompson, the game's greatest back-court along with a player like Draymond Green, it can't possibly be the end!
The new age 'veteran' Golden State Warriors starting 5
Accounting for their latest acquisitions in Iguodala and Otto Porter, here's what the healthy Warriors starting lineup looks like –
Steph Curry – (PG)
Klay Thompson – (SG)
Draymond Green – (PF)
James Wiseman – (C)
Andrew Wiggins – (SF)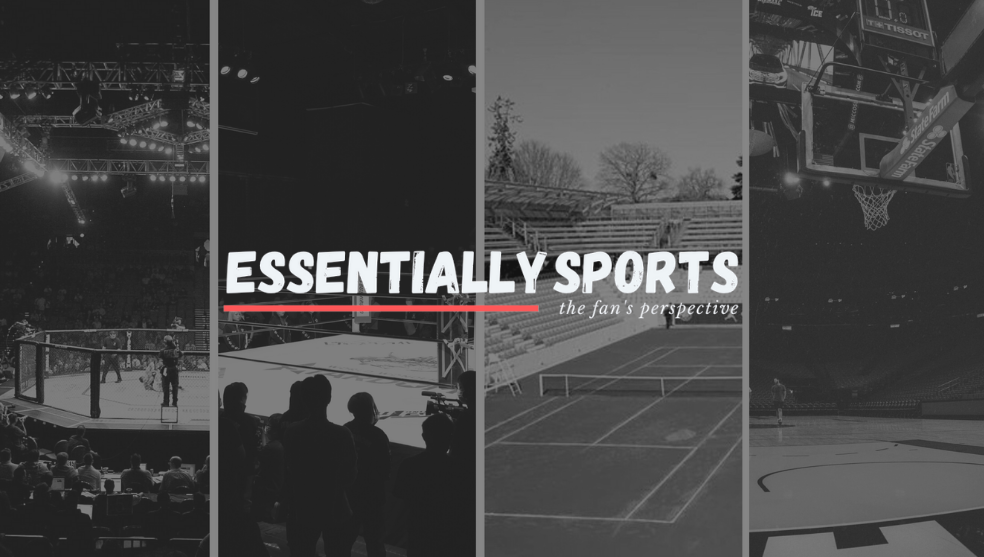 Warriors Backcourt
Based on their impact in revolutionizing basketball in the 3-pt era, it would be in poor taste not to call the Steph-Klay duo the greatest backcourt in league history.
Stephen Curry
Even with Steph's MVP-like season, Dub Nation fell short in the Play-In tournament. Averaging almost 32.0 ppg, #30 Curry carried the Warriors as they held on to make eighth seed without Thompson. And while Steph did bag the scoring title, it will mean little compared to a journey to the promised land next season.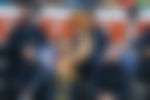 Chasing Ray Allen's all-time 3-pt record, Curry will be eyeing another record season, chipping away at Allen's total.
Klay Thompson
Returning from a two-year injury hiatus, all eyes will be on Klay's knee this season. Will he kick into action straightaway on opening night? Or will head coach Steve Kerr load manage Klay's minutes in the regular season, easing him in by November/December?
Klay's numbers averaging 21.5ppg on 40.2% from 3 while beyond impressive are only half of what he brings to the table. On-ball defence, restricting open looks, forcing shots are Thompson's specialty.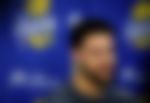 The Golden State Frontcourt
Draymond Green 
Even though Draymond's exploits on the offensive end have been rather average compared to his career season in 2015-16, his defense remains stellar. An example of which was on full display against Anthony Davis in the Play-In, Green is one of the best on & off ball front court defenders in the game today.
Green's championship pedigree will be an asset for coach Kerr, as fans saw him constantly in the ears of rookies like James Wiseman in 2021.
Draymond Green coaching James Wiseman while insulting Marc Gasol right in front of Marc Gasol is exactly why you get a mic on Draymond Green.pic.twitter.com/uPSPXgL9OY

— Gary Parrish (@GaryParrishCBS) January 19, 2021
James Wiseman
The Warriors orchestrated a stellar draft move last season, drafting promising center James Wiseman via the #2 overall pick. Wiseman prior to his injury was excellent, providing Golden State with the size Curry and Co were lacking the season before.
Furthermore, with Hall of Famers like Draymond, Steph and Steve Kerr taking him under their wing, Wiseman's athletic build will be a key factor in this coming campaign.
Andrew Wiggins
ADVERTISEMENT
Article continues below this ad
Andrew Wiggins will be looking for a starting role in the Warriors following a dominant showing in the Play-In. Wiggins averaged 21.5ppg/6.5rpg off 50% shooting from the field in the 2 games against Memphis and L.A.
With Steph and Klay occupying the back-court, the 2014 #1 pick will have to slide back to Small-Forward to earn major playing minutes this season.
ADVERTISEMENT
Article continues below this ad
Can the Warriors challenge the Lakers for the Western title in 2021? Probably not. However, are they a legitimate contender to in a stacked Western Conference? YES!
Watch this story – Michael Jordan, Kobe Bryant, LeBron James, and Other NBA Stars in Their Childhood