What Does the Portland Trail Blazers' Starting Lineup Look Like for the 2021-22 Season?
Published 09/04/2021, 9:32 PM EDT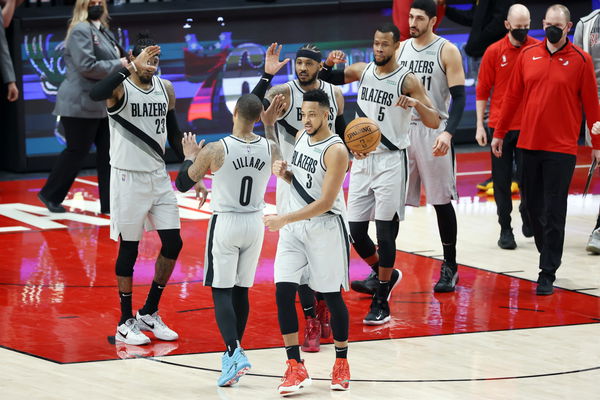 ---
---
The Portland Trail Blazers have never really ruled the WC. The last time they won 60+ games in the regular season was three decades ago, in 1990-91. Now, they might still not win those many games this season, but they surely can go past the first round.
ADVERTISEMENT
Article continues below this ad
Thankfully for the Rip City, Damian Lillard is still their man. After a series of rumors and cryptic posts from Dame, the dust has almost settled and the All-Star is staying. Plus, with the addition of talents like Ben McLemore and a possibility of securing Ben Simmons, the Blazers are hot. 
ADVERTISEMENT
Article continues below this ad
Portland Trail Blazers Starting Lineup
Frontcourt
Norman Powell (Small Forward)
The Blazers did the right thing by re-signing Norman Powell for a five-year $90 million sum. The former Raptor came to Portland in a swap for Gary Trent Jr. and Rodney Hood. He is very athletic, good at going downhill in transition, and a reliable postseason performer. 
Robert Covington (Power Forward)
Lord Covington has always been a defense-first athlete, but that side of him has taken a hit recently. The 6'7" player has strong and quick hands, capable of the best steals, but he has been a little out of touch this past season. However, he still promises a great starting name and someone who can do better under a new coach.
Jusuf Nurkic (Center)
A great passer and a rim protector, Jusuf is still a top-class NBA center. Although he averaged a five-year low of 23.8 minutes on the floor last season, the man was a different entity during the postseason where he did significantly well. It'll be interesting to see if he can improvise from here. And just in case he needs some rest, Cody Zeller can take his spot.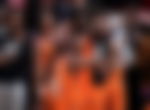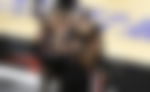 Backcourt
Damian Lillard (Point Guard)
ADVERTISEMENT
Article continues below this ad
Dame is undoubtedly the epicenter of the Portland family and the entire offense revolves around him. The man scored 54 threes in the 2019-20 season from beyond the 30-feet mark and that alone describes his insanity. This upcoming season, he will be hungrier to take his side to distance, because the clock is ticking otherwise.
CJ McCollum (Shooting Guard)
Last year, CJ dealt with injury and missed 25 regular-season games. Yet, he was really impressive in the games he played and the chemistry he showed with long-time teammate Dame. A great shooting hand, CJ completes the team's duo and Dame might not want to have it any other way. 
ADVERTISEMENT
Article continues below this ad
So unless Ben Simmons actually gets to join the Blazers, the latter will have to survive with depth addition and old starters. Is it a top-five starting lineup? Help us know your opinion in the comments section below.
Watch this story – Damian Lillard's Record-breaking Performance and Other Highlights From ASG 2021