'What Great Players Do': Former Cavaliers Champion Explains How LeBron James Changed His Life
Published 01/09/2021, 1:00 AM EST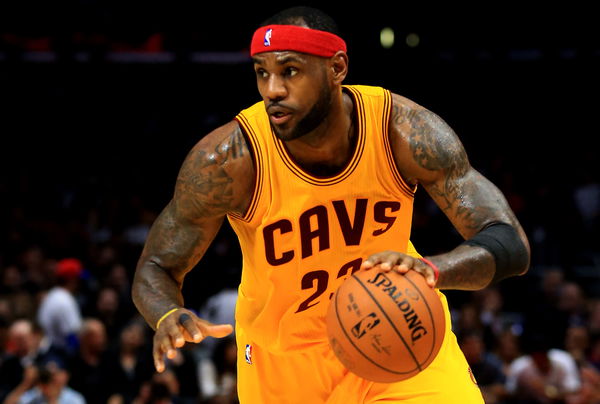 ---
---
When LeBron James left the Cavaliers in 2010 to join the Heat, he wreaked havoc in the life of fans. The Cavs to put on a dismal show without him and recorded 19-63 in 2010-11. That is exactly when the Cavaliers used their draft lotteries to pick Kyrie Irving as the first and Tristan Thompson as overall 4th pick in 2011. 
ADVERTISEMENT
Article continues below this ad
The Cavaliers were in a rebuilding mode and still far away from lifting their first title. That is when LeBron James made a heroic comeback. It was already a two-time NBA Champion Bron joining them. His signing with the team again in 2014 set the new trio in the Cavs for a golden run.
How LeBron James inspired a young Tristan Thompson
ADVERTISEMENT
Article continues below this ad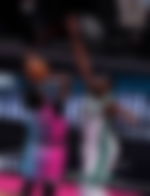 Tristan was in his 4th year in the league and was looking for a veteran to guide him through. He had been averaging consistently in double figures and starting for the team since his debut year.
Still, he needed that mentorship to take his game and motivation to the next level. That's exactly where King James came in handy.
In a recent interview, he regarded Bron as a GameChanger in his life when he expressed, "I was just so lucky to be a part of those three different eras. For me, being with LeBron for those last four years, it just shows you what great players do and bit on LeBron, the first year right after the labour day he was in the gym ready to go an [indiscernible] a few weeks later, so me and Kyrie were like, 'this guy is full in gym sweat before 10 am, this is what the greats do.'"
In the first two of those four seasons, Tristan took to the bench and became a productive rotation player. But ever since the 2016 playoffs, he again made an entry into the starting five and established himself as an elite defender.
Double T used his learnings to inspire the next-gen
ADVERTISEMENT
Article continues below this ad
After helping the Cavs reach back-to-back four NBA Finals and winning one, LeBron parted ways and joined the Lakers. Just two years after he left, the Iron Man of the NBA, Tristan also took his services to the Celtics. There, he is in a reverse role as a mentor to the youngsters in Jayson Tatum and Jaylen Brown.
The 29-YO further attributed LeBron for his success, exclaiming, "My decision to the Celtics, I texted him, 'everything you taught me those four years and even prior to that in our relationship, I wanna basically pay it forward to these guys like Jayson and Jaylen and Marcus' because these guys all have potential to be very good and you see how great Jayson is and Jaylen, in my opinion, an All-star talent and Marcus is getting better every single year in his career. So … being able to play with great players, and learn stuff from them, we should pay it forward because that's what keeps things going."
ADVERTISEMENT
Article continues below this ad
Tristan is coming off the best season in terms of numbers. Hence, it can be assumed that he can help the Celtics again reach very deep into the postseason.