What Happened to DeShawn Stevenson After Being Billed 'The Next Michael Jordan'?
Published 01/20/2021, 4:30 PM EST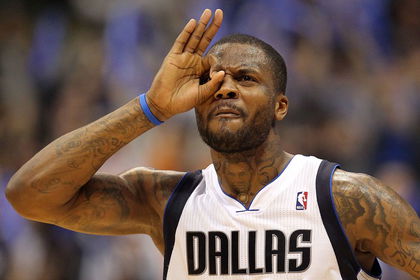 ---
---
Michael Jordan was one of the most gifted athletes to step foot on the basketball court. However, as the history of the game has proven, athleticism is only a small part of your game on the court.
ADVERTISEMENT
Article continues below this ad
We have players with minimal athleticism like Steph Curry that have made careers out of other talents. However, high-potential athletic players that do not develop their skill usually flop in the NBA within a few seasons.
A pre-draft comparison to Michael Jordan is no easy-to-come platitude, it is a premonition of greatness. Just having good athleticism shouldn't warrant that comparison, but it did in 2000 for high school prospect DeShawn Stevenson.
ADVERTISEMENT
Article continues below this ad
Stevenson had a 13-year career in the NBA and even became an NBA Champion. But he averaged under 10 points for his entire career. How did the second-coming of MJ end up falling so far below the mark?
What exactly is the story of DeShawn Stevenson?
'Michael Jordan 2.0' cannot emulate the star that preceded him
Stevenson was one of the most high-profile recruits of the 1999 high school class. He was all set to go to the D1 program of the Kansas Jayhawks. However, irregularities with his SAT score brought his college eligibility under question. Stevenson would elect to not go to Kansas and would declare for the 2000 NBA Draft, where he was selected 23rd overall by the Utah Jazz.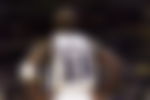 He spent four seasons with the Jazz, playing over 200 games for the team. However, his averages of 5.9 points, 1.2 assists, and 1.9 rebounds weren't impressive enough to extend his stay in Utah. He would be traded to the Orlando Magic, where he would average 9.9 points over three seasons.
Stevenson wasn't making noise on the court but was making a lot of it off the court. From a brawl on his draft day in 2000 to community service over the years, Stevenson ensured that the Jordan comparisons were already dismissed halfway through his debut season.
Despite the troubles, Stevenson's NBA career would continue, this time in Washington. He played four seasons with the Wizards and averaged just 9 points. However, the Wizards would eventually trade him to the Dallas Mavericks.
From draft bust to NBA Champion
Stevenson spent half the 09-10 season with the Mavs, but became a key end of bench rotation piece for the Mavericks in their iconic 2010-11 NBA Championship. He made headlines in that playoff run for his rivalry with none other than LeBron James. Yes, the man once compared to Michael Jordan in Stevenson guarded the man that has come closest to actually living up to those expectations in LeBron.
While Stevenson doesn't deserve all the credit for how the Mavs locked up LeBron, but his incessant defense did help slow him down. Stevenson hit three three-pointers in the title-clinching game seven to help the Mavericks win the title.
He vindicated himself against the greatest player of this generation. As a result, he again fell into legal trouble, being arrested for public intoxication after the championship parade.
Stevenson would leave Dallas and go to the New Jersey Nets. His career petered out in NJ and he would be fodder in the trade that sent all-star Joe Johnson to Brooklyn from the Atlanta Hawks. Stevenson would be waived by Atlanta and would promptly retire from the NBA. His career averaged at 7.2 points, 1.6 assists, and 2.2 rebounds over 13 seasons in the NBA. He shot 37% from the field and 36% from the three-point range.
What went wrong?
Stevenson couldn't cope with the distractions that come with being an NBA player. His game on the court never resembled that of his pre-draft comparison of Michael Jordan.
ADVERTISEMENT
Article continues below this ad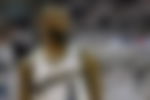 Despite all of that, Stevenson had a long career in the NBA, mainly due to his tenacious defense and reliable three-point shot. In an era before three-point shooting was the norm, a player like Stevenson would be crucial in spacing the floor. He proved that in helping the Mavs become NBA Champions.
While DeShawn could have been significantly better than what he turned out to be, no one can take the 2011 NBA Championship away from him. Not many players also garner the attention of LeBron James the way Stevenson did. Nonetheless, his NBA career has been in the dust for a long time now. While he wasn't Michael Jordan 2.0, he definitely was the first-ever DeShawn Stevenson.
ADVERTISEMENT
Article continues below this ad
Maybe that is what he was going for from the start.