'What Has Kyrie Achieved Without LeBron': Warriors' Andre Iguodala Shut Down by Fans After Outrageous Kyrie Irving Take
Published 10/21/2021, 11:30 AM EDT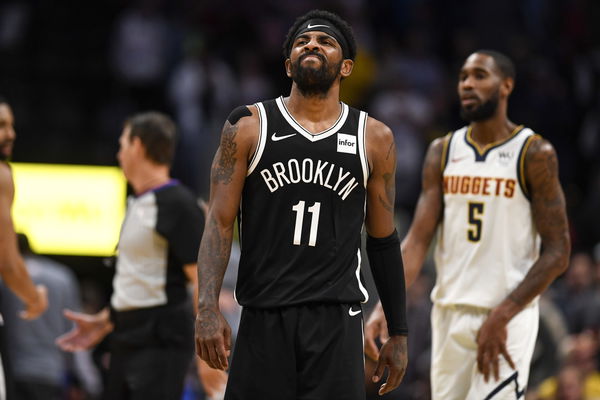 ---
---
With the National Basketball Association celebrating its 75th anniversary this season, it will follow tradition as well. Back in 1996, when they had completed 50 years, they took out a list of the top 50 players in the league's history. This won't be any different as the league has planned to do the same with 75 names this time. However, to maintain some mystery, the names are being announced in parts. And to Andre Iguodala's surprise, Kyrie Irving is nowhere to be seen on it, but that's not how the fans feel.
ADVERTISEMENT
Article continues below this ad
Fans disagree with Andre Iguodala's comment on Kyrie Irving
Kyrie Irving isn't a stranger to making headlines. Unfortunately, it is almost always for his controversial statements and behavior. Right now, the Brooklyn Nets star is already facing criticism because of his refusal to get the COVID-19 vaccine. And the consequences of these actions have to be faced by the franchise, who will not have their entire 'Big Three', once again.
ADVERTISEMENT
Article continues below this ad
Fans have been waiting to see the James Harden, Kyrie, and Kevin Durant trio wreak havoc on the court. But that could be a while before it happens. Till then, Irving has once again, found himself in another debate altogether. With the top 75 list coming out in breaks, the first 25 were released on Tuesday, the next 25 on Wednesday, but the remaining 25 will come out on Thursday.
Even before that, Iguodala is visibly upset over Irving's name not being mentioned in it. He wrote on Twitter, "So y'all saying Kyrie Irving ain't top 75? I agree… he top 20 at least…". However, most fans did not hold the same opinion and angrily responded to the Tweet as well.
He's not too 100 lmao. What has dude done outside of Bron?

— Mark Jones (@MarkJon43726960) October 21, 2021
No one cares about your list.
With that logic, Jamal Crawford has "skills" [which you mean DRIBBLING skills] that none of the top 75 have.
I guess that means Jamal Crawford should be listed in the top 75 right?
Good logic.
Kyrie has made 1 all nba team in his entire career. no.

— Billy Hoyle (@L3bronistheg0at) October 21, 2021
good thing skill ≠ all time ranking, his resume is that of a perennial all star that's it, he's not even a top 5 pg ever based on resume let alone top 20 player

— . (@itthatkid253) October 21, 2021
Kyrie isn't ONE HUNDRED PERCENT not better than:
MJ
Bron
Kareem
Bill
Wilt
Magic
Bird
Duncan
Shaq
Hakeem
Dr.j
Steph
KD
Dirk
KG
Kawhi
Giannis
Jerry west
IT
David Robinson
Karl Malone
Moses Malone
Oscar
Wade
Elgin Baylor

— Zion.da.Don (@DonZionda) October 21, 2021
what has kyrie achieved without lebron? He's just a show player, he's not a leader, he doesn't have IQ on and off the court. and people comparing him to Ali … must go to a psychiatrist

— benny toka melo (@Gabriel68828940) October 21, 2021
WATCH THIS STORY: Steph Curry's Failed Dunk, LeBron James' Evergreen Jump Shots, and Other Top Highlights From Warriors' Opening Night Win vs Lakers
ADVERTISEMENT
Article continues below this ad
Should the Brooklyn Nets star have any hope?
Other than making the championship-winning shot during the 2016 NBA Finals, Kyrie's legacy doesn't hold a candle to any of the legends whose names have been added to the list. Moreover, his turbulent behavior does not help his case, either.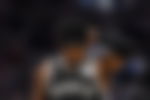 An unwillingness to cooperate with the league's health and safety protocols will only lessen his chances to be in the top 75 and missing a season, even more. Do you side with Iguodala? Or the plethora of fans who feel otherwise?
ADVERTISEMENT
Article continues below this ad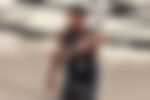 Enjoyed reading this article? Download our exclusive app to get 24x7 coverage, latest memes and social media banter. Click here to download.