What Injury is Milwaukee Bucks' Talisman Giannis Antetokounmpo Suffering From? When Will He Return?
Published 05/01/2021, 11:47 AM EDT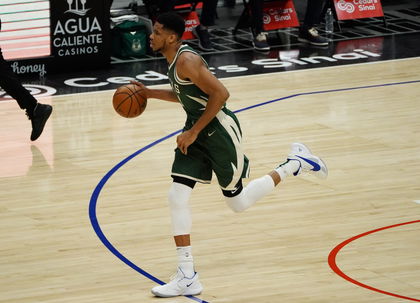 ---
---
Milwaukee Bucks' superstar Giannis Antetokounmpo is easily one of the top players in the NBA right now. The two-time reigning MVP of the league is having a fantastic season and has been pivotal in leading the Bucks to the third seed in the Eastern Conference.
ADVERTISEMENT
Article continues below this ad
But unlike the past two seasons, the 'Greek Freak' has looked vulnerable this season, suffering multiple injuries. He initially suffered from a back injury in January and missed three games.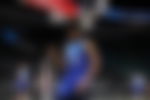 At the start of April, Giannis suffered from a knee injury and missed six games. The 26-year-old had only played seven games after making his return from the knee injury, and it finally looked like he was getting back in form.
ADVERTISEMENT
Article continues below this ad
The latest injury to Giannis Antetokounmpo and possible recovery time
The 'Greek Freak' recently played against the Houston Rockets. In the very first minute of the game, Giannis had the ball and was going towards the basket. While driving towards the Rockets' restricted area, Antetokounmpo stepped on Kelly Olynyk's foot and rolled his ankle.
Understandably, he was in a lot of pain and left the game immediately. With their talisman gone, the Bucks looked absolutely helpless and ultimately lost the game 143-136 to the Rockets.
This injury surely would have been surely scared a lot of people in the Bucks organisation. While it looked incredibly painful, the injury Giannis endured is a rather common ankle sprain.
Though ankle sprains might be common, the injury varies in its recovery. Depending on the severity of the sprain, the recovery time might vary from a couple of weeks to even some months.
ADVERTISEMENT
Article continues below this ad
Till now, the organisation hasn't released a single statement about Giannis' sprain's severity. Whatever the case may be, the organisation might be very careful in dealing with Antetokounmpo's injury.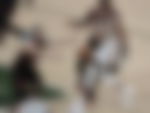 With the playoffs only a few weeks away, the Bucks will look to have a fully fit squad. They also have enough quality players like Jrue Holiday and Khris Middleton who can star for the team in Antetokounmpo's absence.
ADVERTISEMENT
Article continues below this ad
The Bucks might not be the favorites for the title, but the fitness of their big three is of utmost importance. Will the 'Greek Freak' be back to full health?