What is a Hamstring Injury? It's Recovery Period & Victim to it: Brooklyn Nets' James Harden
Published 04/21/2021, 11:30 AM EDT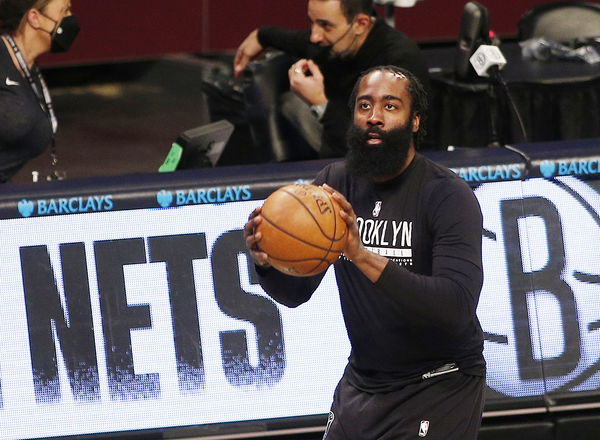 ---
---
It's like this season of the NBA has been taken over by the injury plague and is trying to leave no survivors. Almost every team has had a considerable amount of players sidelined and missing for days on end because of their injury issues. This not only negatively impacts the team, but depending on the severity, can be career-altering. With key players missing from their lineup, the Brooklyn Nets are no different. They still haven't had James Harden back on the lineup because of his hamstring injury.
ADVERTISEMENT
Article continues below this ad
Although the Nets continue to hold the second spot in the Eastern Conference, they would have progressed faster with Harden. But why is it taking him so long to return?
What is a Hamstring injury? What is its recovery period?
ADVERTISEMENT
Article continues below this ad
In very simple terms, a hamstring injury is a tear in the hamstring muscle. It can either occur due to it being overworked or overstretched or even overburdened with excessive weight. The tear can either be partial or complete, depending on the severity of the injury. Why is keeping this muscle healthy important?
Well, this muscle at the back of your thigh helps you out during activities like jumping and running, which require bending your knees. And this is something that is very common in athletes, especially NBA players.
There is no specific timeline for its recovery, as it can vary from person to person. While one can recover within 4 to 8 weeks with a partial tear, a complete tear could take up to 3 months. And if injury requires surgery, recovery could be even longer.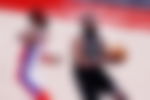 James Harden: Victim of a hamstring injury
While playing against his former team, the Brooklyn Nets superstar had to walk out mid-game after feeling extreme tightness in his hamstring. Although initially, it seemed like there was nothing to worry about, that has not been the case.
Harden, Kyrie Irving, and Kevin Durant have only played seven games together. And it doesn't seem like that number is going to increase anytime soon. It was recently revealed that Harden had suffered a setback during his on-court rehab sessions, which means he will be out indefinitely. But coach Steve Nash still feels that his return might be before the playoffs itself.
ADVERTISEMENT
Article continues below this ad
Steve Nash talks about the timelines to return for Kevin Durant and James Harden:

KD – day-to-day, "hopeful he can be back soon"

Harden – "He'll be back when he's back. That may not be 'til the playoffs, it may be sooner" pic.twitter.com/cW6Zzb3z3X

— Nets Videos (@SNYNets) April 20, 2021
Watch This Story
ADVERTISEMENT
Article continues below this ad
The playoffs are set to begin May 22, which is a month from now. But if Harden needs that long, then it raises questions about the severity of the situation. Do you think his injury is bigger than what's being told?
Read also- 'Check Your Ego': Kevin Durant Gives the Secret Mantra Him, James Harden and Kyrie Irving Follow