What is LeBron James' Net Worth? Earnings, Endorsements & More
Published 04/08/2021, 6:30 PM EDT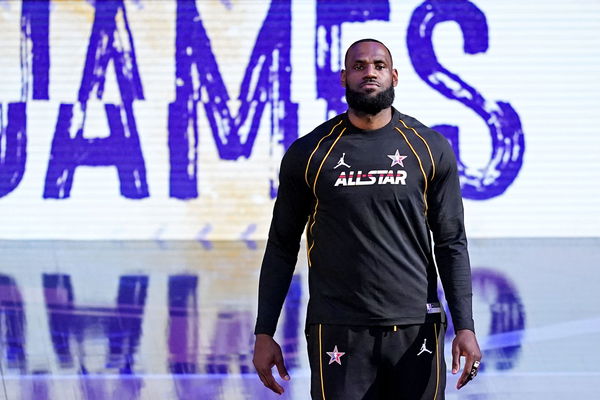 ---
---
Whether it is on the court, or off it, LeBron James ensures he remains the King. From being the greatest of all-time in the NBA, he has also established himself as one of the wealthiest athletes in the world.
ADVERTISEMENT
Article continues below this ad
Not only has he bagged over-flowing accolades and achievements throughout his career, but he is also relentless when it comes to his earnings. From endorsements to lucrative deals with teams, he has done it all. So, how much success have these ventures brought back to LeBron? Let's get down to it.
LeBron James net worth
ADVERTISEMENT
Article continues below this ad
Back in 2014, Bron had already started dreaming about being a billionaire. In an interview with GQ, he had stated, "It's my biggest milestone. Obviously. I want to maximize my business. And if I happen to get it, if I happen to be a billion-dollar athlete, ho. Hip hip hooray! Oh, my God, I'm gonna be excited."
Well, it seems like the Lakers' superstar is just inches away from achieving that feat. As per Kert Badenhausen of Forbes, LeBron is predicted to surpass $1 billion in career earnings in 2021. Whether this will translate into a billion-dollar net worth is uncertain. But given Bron's mettle, the possibility does not seem far-fetched.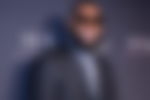 Where do his earnings come from?
Kert has also speculated that LBJ's total earnings this season will be $95.4 million. As per the league's rules, players are expected to surrender 20 percent of their salary to the NBA because of the revenue lost in light of fans not coming to games due to the pandemic.
This means that out of $39.2 million, around $31. 4 million of his total earnings will just come from his salary from the Los Angeles Lakers. The remaining $64 million is only media, memorabilia, and endorsements. This goes to show the business side of the Lakers' superstar.
ADVERTISEMENT
Article continues below this ad
In fact, James has a lifetime deal with Nike that alone is worth more than $1 billion. He has also signed a new deal with Pepsi. If James ends up reaching this $1 billion pall park, he will become a part of an elite group of athletes. Along with Tiger Woods Lionel Messi, Floyd Mayweather, and Cristiano Ronaldo, he will be one of the five athletes to achieve this feat.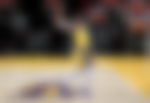 This won't be very tough for James, and before we know it, he will be a part of this group. His NBA career may also come to a close, but it doesn't seem like Bron will stop anytime soon.
ADVERTISEMENT
Article continues below this ad
Read also- How Much Do LeBron James, Steph Curry, and Kevin Durant Make For A Social Media Post?
Trending Stories