What is Miami Heat Culture that LeBron James, Dwyane Wade, Jimmy Butler and Others Sing Such High Praises Of?
Published 04/01/2021, 10:15 PM EDT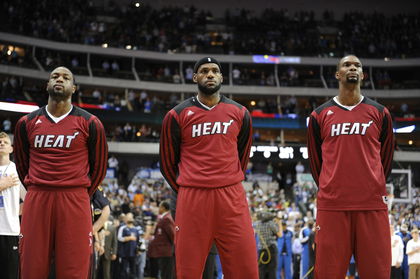 ---
---
Miami Heat is only in its 33rd NBA season, and it has accomplishments that far outlive many older organizations. It is the same organization that formed super teams not once but twice. It is also the same franchise that allowed LeBron James to finally taste his first championship after a long wait of eight years.
ADVERTISEMENT
Article continues below this ad
For the general public, Miami is all about gorgeous beaches, busy nightlife, world-class cuisine, friendly weather, and all those things. However, for the NBA players, it is more about the 'Heat Culture' than anything else. So, what do these two symbolic words hide?
What is Miami Heat culture all about?
ADVERTISEMENT
Article continues below this ad
If a player gave 12+ seasons of his NBA career to Seattle Supersonics, what are the odds of him singing praises for any other team? Pretty low. But that's not the case with Hall of Famer and 9x All-Star Gary Payton.
He ended his NBA career, playing two seasons in the Heat jersey. Notably, when he arrived as a veteran star in the team, the roster was stacked with names like Antoine Walker, Alonzo Mourning, Jason Williams, Shaquille O'Neal, and Dwyane Wade. Still, he was spellbound to see how they practiced high schoolers with extraordinary motivation.
As Gary revealed in an interview, "It was this one day at practice where Pat and them had us doing wind sprints — doing old-school stuff from when you was back in the eighth and ninth grade… Doing defensive slides, taking charges. And I'm loving it, man… Then I look around. Whole team is loving it. And I'm just thinking to myself, Wow. You have this whole group of NBA vets back on their eighth and ninth grade shit? You've got that kind of power?? When he did that, I think that's when I said, OK. This is different. This is real."'
This defines the Heat Culture as a hard-working team that is committed to winning at all costs. 
Read Also – Jimmy Butler Reacts to Miami Heat Acquiring Victor Oladipo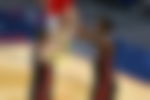 How the stars like Dwyane Wade, LeBron James, & Jimmy Butler imbibed the culture?
Pat Riley's Heat is a franchise that is based on the blue-collar hard-working mindset. They are a never-say-die, always-stay-united, team that can come back after any loss.
The coaches in Pat Riley, Stan Van Gundy, and now Erik Spoelstra have all instilled in their teams an attitude to give in their blood and sweat for the team. They would play as hard with a 25-point lead as they would fight to overcome a 25-point deficit. Not to forget their 2006 run against the Mavs after trailing 0-2 in the finals. 
Then, Heat became the team that LeBron James selected in his infamous 'The Decision' episode that turned him into a villain. But the culture that Heat provided Bron, later helped the Akron boy to embody the same and use it to kill the Cleveland curse. 
ADVERTISEMENT
Article continues below this ad
Just as that happened, the Heat organization opened doors for an 'antagonist' in Jimmy Butler. They gave Jimmy G. Buckets the right environment where he could stay true to his spirit and perform. As a result, they reached the NBA Finals 2020 and forced a Game 6 on the Lakers. 
Today, they have the likes of Victor Oladipo joining them and speaking highly about the culture they chose. Certainly, Miami Heat has come a long way from the Tim Hardaway era to the Udonis Haslem era and more.
ADVERTISEMENT
Article continues below this ad
#UnitedInBlack