What is Wrong With the Boston Celtics This Year?
Published 04/29/2021, 8:30 AM EDT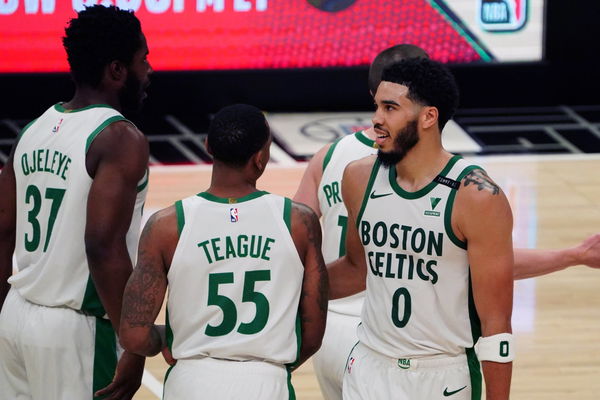 ---
---
Boston Celtics have truly been one of the biggest wildcards of the NBA this season. Despite having multiple talented players on their side like Jayson Tatum, Jaylen Brown, and Kemba Walker, the Celtics have been pretty inconsistent.
While they may have shown glimpses of their overall potential, their inconsistent form has led them to a disappointing record of 33 wins and 30 losses, and they are currently the sixth seed in the East.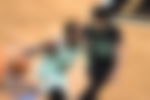 Injuries haven't helped their cause either. The Celtics have played only a handful of games with their big three. With their inconsistent form, it will be intriguing to see how the team fares for the rest of the games.
Ex- NBA champion Richard Jefferson gives a grim prediction for Celtics
While Boston did win their most recent game against the Hornets, they found themselves on a three-game losing streak coming into the game. One of the losses came against the young OKC Thunder side who were on a 14-game losing streak.
Understandably, this sparked a massive debate about what truly is wrong with the Celtics. Ex-NBA champions Richard Jefferson recently commented on the same.
He said, "When you watched this team even against Charlotte, the Boston Celtics, they were just a step slow and I don't want to hear about who they didn't have. Yes, they were missing Kemba Walker. Yes, they were missing Jayson Tatum…. They had Marcus Smart, they had Jaylen Brown, who was an All-Star… They might have had five of the top six players on the court ultimately they just didn't have a sense of urgency and they were down 10 and they just never got it going."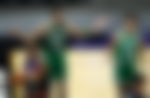 Jefferson also gave a rather disappointing prediction for the team and said, "This is not the same talented Celtics team that you've seen the last three or four years and you just have to take away that and just understand that this year I don't think it's going to end pretty for them."
Although Boston has three All-Star caliber players on their side, the team has struggled all season. Coach Brad Stevens has received flak for the team. Given how teams like the Knicks have performed, Celtics fans understandably are frustrated. Can the Boston Celtics make a massive turnaround this season?