What Should Kevin Durant Do During the Ongoing Kyrie Irving Saga? Learn Some Lessons From Michael Jordan
Published 01/13/2021, 1:07 PM EST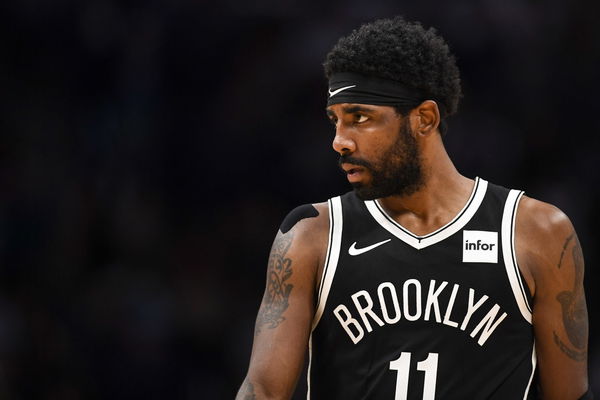 ---
---
The Brooklyn Nets were touted to be championship contenders at the beginning of the season, but they're in a deep mess right now. The media and fans are firing shots at Kyrie Irving, while Kevin Durant is doing his best to maintain the team's winning mentality. But is there more that KD should do? 
ADVERTISEMENT
Article continues below this ad
The whole drama around Kyrie Irving is taking over other matters in the NBA. He's never been a stranger to controversy, but Kyrie always finds himself in a twisted situation. Missing 2 straight games and attending a sister's birthday is all right, but doing it without prior notice is not. 
Kyrie's actions have put his public image in jeopardy, and he couldn't care less about it. But the fact that the Nets have no idea about his activities is the shocking part, especially in a time where there are multiple restrictions imposed. 
ADVERTISEMENT
Article continues below this ad
Should Kevin Durant pull off a Michael Jordan?
Kevin Durant would be delighted to share the court with Kyrie Irving, but the two-time NBA champion will certainly not encourage his off-court antics. This is like a nightmare for Durant, as the entire Nets organization is being pulled into the debate. 
Moreover, Kevin Durant is seemingly quiet about his All-Star teammate's disappearance, and it is his right to remain so. Maybe even KD has no idea about Kyrie's intentions and his prolonged leave of absence.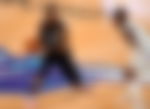 The man just took off and hasn't yet returned, and this scenario forces one to compare it with what Michael Jordan faced during the 90s. His teammate Dennis Rodman disappeared to blow off some steam and did not return in time. 
As a result, a fuming MJ flew down to Vegas, barged into Rodman's room, and brought him back to the Chicago Bulls' facility. It was a harsh decision indeed, but it had to be done for the sake of the team's prosperity.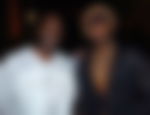 Saying that Kevin Durant should fly down to wherever Kyrie is and force him to return seems a bit uncalled for. That's what Michael Jordan did when his team's image was being tarnished by the media.
Kevin Durant can choose to lay low, but Kyrie's extended absence will severely end up damaging the Nets and maybe even Durant's morale too!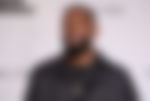 Stephen A. Smith calls for Kyrie Irving to retire! 
Kyrie Irving is facing so much heat at the moment. A lot of fans despise him for his actions, and that includes Nets supporters as well. Leaving the team on an unexpected notice and failing to provide an update on his whereabouts hasn't sat down well with anyone. 
ADVERTISEMENT
Article continues below this ad
NBA analysts are giving their in-depth opinion on the ongoing saga, but Stephen A. Smith kept his views plain and simple. He was asked if Kyrie Irving is worth all the drama, and here's what Stephen A said: 
"No, he's not he's not worth it at all. As a matter of fact, let me say this straight up and down. I think Kyrie Irving should retire. I think he should announce his retirement today. Clearly, you don't want to play basketball bad enough," he expressed. 
These are indeed strong words from Stephen A. Smith against Kyrie Irving. This depicts the deep trouble that he's wound himself into, and only time will tell how the point guard will come out of it. 
ADVERTISEMENT
Article continues below this ad