"What Was the F**kin Point Then": NBA Fans Stunned as New Signed Knicks Star Reportedly Falls Out of the Team's Rotation
Published 01/30/2022, 10:29 PM EST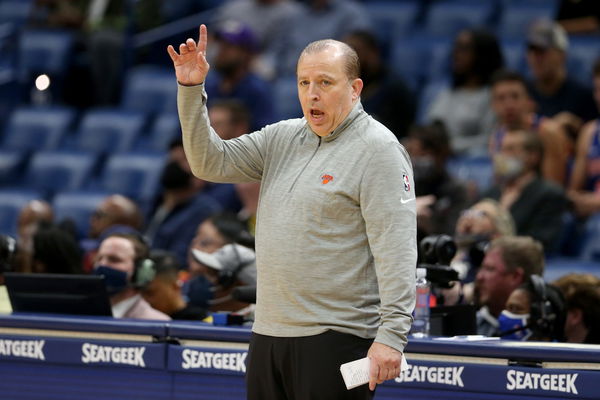 The New York Knicks are having a rather difficult season currently. Having reached the playoffs last year, they had expected to improve on that achievement. Hence, they made several important off-season signings like Evan Fournier and Kemba Walker. However, the team has regressed and they seem to endure a tough time now.
Recently, the Knicks traded for Cam Reddish from the Atlanta Hawks. They sent Kevin Knox II and a 2022 first-round draft pick to the Hawks for Cam Reddish, Solomon Hill, and a 2025 second-round pick. Notably, Cam was a key rotation piece for the Hawks and he was an excellent three-point shooter for them. Hence, the Knicks traded for him to be a part of their rotation as well.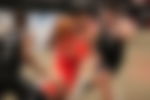 But recent interviews with the New York Knicks Head coach suggest that Cam Reddish will not be an integral part of the rotation. Tom Thibodeau has said that they value Cam, and he has talent, but since it's a long season, it would be tough to integrate him into the lineup right now.
ADVERTISEMENT
Article continues below this ad
Cam can either play as shooting guard or small forward, but that means he will take minutes from some of the other players. With so many players out to injury, you would think that Cam would get much more game-time on the court. But as the coach said, it is very unlikely until they move some pieces around to free up time for Reddish.
NBA fans are stunned as Cam Reddish won't be part of the rotation
The NBA fans were left in shock after learning Cam won't be a part of the rotation. They were visibly frustrated, as the Knicks were the ones who traded for him. Here are some of the reactions to the news- Dying at Cam Reddish wanting a trade cuz he wanted a bigger role and now Thibs has him as the 12th man 😭

— Ralph Mason (@Ralph_MasonJr) January 25, 2022
Cam Reddish averaged 26 MPG during his Hawks career but asked out because he wants to be a "legit star."
Now, he's collecting DNP-CDs.

The grass ain't always greener on the other side.

— Suede (@BraveHawk404) January 25, 2022
sooooooooo it has to be asked – was Cam Reddish disrupting team chemistry that much or?

— kelsey (@kelseytaysutton) January 29, 2022
ADVERTISEMENT
Article continues below this ad
What's next for the Knicks?
ADVERTISEMENT
Article continues below this ad
The Knicks will take on the Sacramento Kings on Monday as they will look to snap a three-game losing streak. They are currently in the 12th spot in the East and are a game and half behind the 10th spot. But they have Derrick Rose returning to the lineup soon and they will hope he can improve them. With the All-Star break coming soon, they will hope to turn it around in the second half as their battle heats up for the playoffs.
WATCH THIS STORY: Top games which showed Giannis is the Greek Freak