What Went Wrong For the Lakers In Their Two Consecutive Losses To the Dallas Mavericks?
Published 04/25/2021, 2:00 PM EDT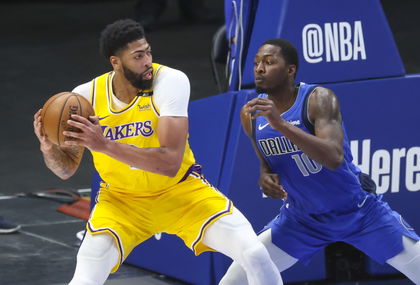 ---
---
The LA Lakers have fallen into a rut once again. While the absence of LeBron James has allowed many players to get a bigger role and be better prepared for the post-season, the team is running a little low on momentum right now. They lost consecutive games to the Dallas Mavericks on Thursday and Saturday.
ADVERTISEMENT
Article continues below this ad
They are now just 1.5 games ahead of the Mavericks in the 6th seed, which is worrying considering LeBron is still a week or so away from returning. While LA have gotten Anthony Davis back, his performances have been very lackluster since returning from injury. But the team is known to fight through adversity. The Mavs weren't at their best and have taken two very important wins away from LA.
ADVERTISEMENT
Article continues below this ad
However, everyone is wondering why these losses happened. The Mavericks are extremely talented and have a juggernaut in Luka Doncic. But yesterday's game saw the Lakers capitulate to the Mavs pressure, who dominated the fourth quarter to win. So what went wrong? Were they inferior on these nights or is there a bigger problem in LA?
Lakers vs Mavericks: What went wrong?
The reason for this loss is very simple. The Lakers do not have any good facilitators and playmakers on the team. The offensive rating for the Lakers since LeBron's injury has ranked right at the bottom of the league. While they are elite defensively, they cannot score when it matters most.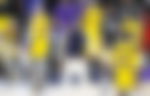 Anthony Davis's return has helped them on the defensive end, but AD has a long way to go offensively. While he played limited minutes on Thursday, he played almost 30 minutes last night. Despite that, Davis is yet to crack even 20 points and is shooting extremely inefficiently.
The Lakers have also missed Dennis Schroder on the court. In most of the games that the Lakers were winning without their two stars, Schroder was the key. Not having a strong guard rotation has stifled a number of offensive players for LA. This includes big-men like Montrezl Harrel.
ADVERTISEMENT
Article continues below this ad
Andre Drummond has clearly been dealing with lingering effects from his toe injury. While he is providing nothing offensively, his defensive presence has been felt. But there are still rare moments like Dwight Powell going off for 25 that help seal these losses in.
ADVERTISEMENT
Article continues below this ad
These losses will sting but aren't a sign of things to come. There are a lot of positives to take in from these as well. The defensive effort was there and the players are trying to communicate and build a rhythm. However, without a playmaking or scoring guard on the floor, the Lakers were never going to put up enough points to stop a team orchestrated by Luka Doncic.