"What's the Big Deal About Getting 250K?": NBA World Erupts as James Harden Flexes His Birthday Gift Stacks From Millionaire Rapper Lil Baby
Published 08/28/2022, 7:30 AM EDT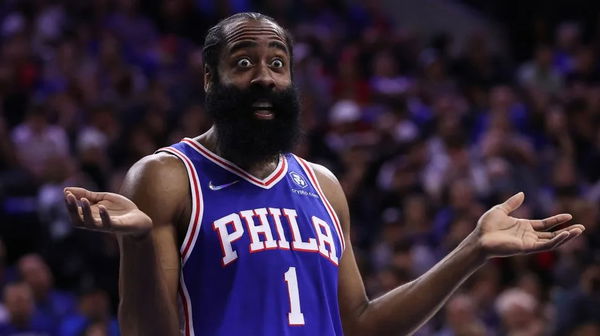 Philadelphia 76ers superstar James Harden recently celebrated his 33rd birthday. The Beard, who is known across the NBA as a party animal, hilariously threw a cake off a boat while he was partying. And he had invited many celebrities including his former teammate Kevin Durant and rapper Lil Baby.
Harden and Lil Baby have been close friends for a long time and they have been seen partying together for some time now. And he gave Harden a birthday gift. A short video shows Baby carrying a bag and gifting it to Harden. The Beard looked a little confused as Harden was asked to open the bag. When he does, he finds out that he had got $250,000 in cash.
ADVERTISEMENT
Article continues below this ad
Harden was surprised, but he still seemed happy. He put the cash in his hand and flexed it for the video.
NBA fans react to Lil Baby gifting James Harden 250k for his birthday
However, fans were not impressed with Lil Baby's gift. James Harden is already a multi-millionaire and many felt that he had no need for such huge amounts of cash. Here are some of the best reactions from NBA Twitter:
should've given it to charity bruh harden is almost a billionaire

— jamesbonknight burner 2 (@jamesboukn1ght) August 27, 2022
I don't get it, when you're as rich as harden, what's the big deal about getting 250k?

— Lee (@hpchlo) August 27, 2022
thats so weird. who gifts money like that? im sure harden has enough money already lol

— NotM4Nu (@NotM4Nu_) August 27, 2022
Harden is preparing for next season
There has been a lot of chatter about James Harden and his status as a superstar. Harden suffered a hamstring injury last season and he seemed to have lost a bit of pace. He didn't have that burst that allowed him to blow past defenders. And his shooting percentage also regressed.
ADVERTISEMENT
Article continues below this ad
And due to this, he wasn't as aggressive as a scorer. He became a setup man and this was one of the reasons that the Philadelphia 76ers lost in the playoffs. And it seems like Harden heard all the noise.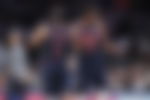 He has been working out in the off-season and he seems to be in top-notch shape. Harden has also said that he wants to get back to being an aggressive scorer and go back to being the Harden of old. And if that happens, the Sixers will be a title contender for sure.
ADVERTISEMENT
Article continues below this ad
WATCH THIS STORY: Timeline of James Harden and Khloe Kardashian's relationship 
If Harden gets going, the Sixers will have two unstoppable forces. Joel Embiid finished as a runner-up to MVP last season and he will want to improve on his season. Harden may be enjoying his birthday now, but he will be keen to get back to work and prove his haters wrong.