"What's Up Motherf****R": Michael Jordan Left Hollywood Actor Jamie Foxx in Shambles After Stealing His Date's Attention Without Even Batting an Eye in 1997
Published 10/04/2022, 8:00 AM EDT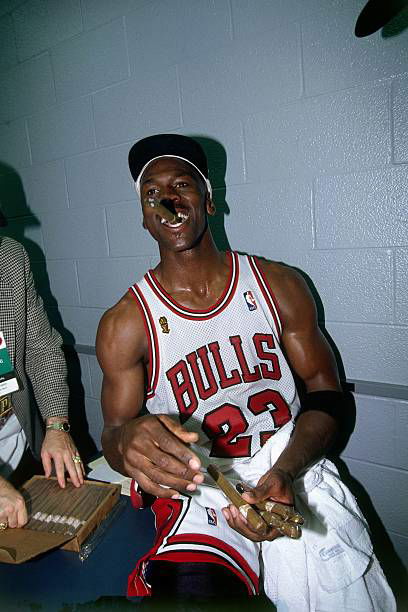 Chicago Bulls legend Michael Jordan has been a metta of inspiration for players, fans, and more. The six-time NBA champion is still an iconic figure to this day. His 'Jordan' shoe brand is still something people want to get their hands on. It is more like a status symbol to be rocking Jordans.
There have been a lot of insane stories told by players, NBA legends, and people who were close to Michael about him. And another one to join the list of Jordan's crazy stories is during the 1997 NBA All-Star game in Cleveland.
ADVERTISEMENT
Article continues below this ad
Michael Jordan and his aura
On the show, 'The Platform Basketball Podcast,' actor Jamie Foxx shared one of his Michael Jordan stories. Foxx mentioned that he was at the All-Star game in Cleveland. And as he was trying to impress the girl he was with, the whole room started shaking as soon as Michael Jordan walked in.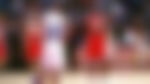 Foxx told the hosts that Michael looked over and saw him. And while looking at him, Jordan said, 'what's up motherf****r.' As Jamie narrated the rest of the story, he tried to keep his cool while talking to Jordan. Jamie said, 'what's up motherf****r and he spoke to me. Dawg, it's like he blessed me for the whole party.'
And as Jamie was trying to play it cool after being addressed by Air Mike, he told the hosts, 'when he walked off dawg, everybody walked off with him, including the girl I was with.' He also mentioned the girl's reply to him saying, 'anyway it was nice meeting you, 'Sinbad.'
Jamie then went on to say how the girl had forgotten all about him. And that is what Michael's effect was on the people. He truly was a rockstar and even Foxx agreed to that. Jordan ended up stealing Foxx's date's attention without even trying.
ADVERTISEMENT
Article continues below this ad
Things Jordan could do without even trying
It is quite possible that Jordan wasn't even aware of that until he saw this interview. There are so many stories and incidents where just Jordan's words or presence had long-lasting impacts on the people around him.
He was and still is an inspiration for so many players who are in the league. There hasn't been anyone in the NBA who has come close to doing what he was able to do on the floor. No wonder he is the first name in the greatest of all time debate.
ADVERTISEMENT
Article continues below this ad
Watch This Story – When did Michael Jordan retire for the second time
Add this incident to the list of stories about Michael and his impact on the people around him.