When a Young Giannis Antetokounmpo Was Struggling to Handle Fame and Was Close to Quitting
Published 08/12/2021, 7:30 AM EDT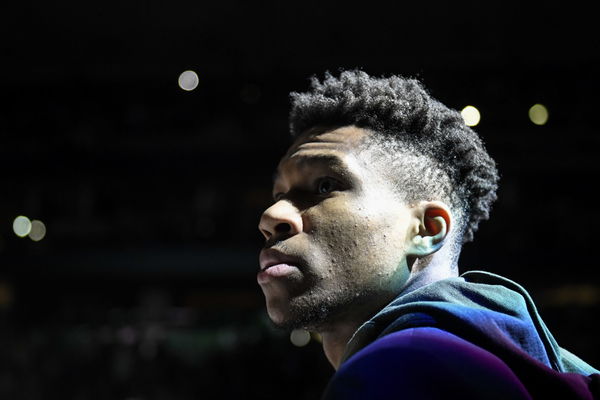 ---
---
Giannis Antetokounmpo is not like a regular American champion who grew up in the country and knew everything about the culture. He came from Europe to build his place in a league that is arguably the most competitive in the world. For him to come and become the face of a franchise is the story that must inspire players in Europe, Asia, and beyond.
ADVERTISEMENT
Article continues below this ad
The author of his biography, Giannis: The Improbable Rise of an NBA MVP, has covered all of his untold stories in her book. She has revealed intimate details of all that went into the making of one of the unique NBA champions.
ADVERTISEMENT
Article continues below this ad
Giannis Antetokounmpo and how the culture shock almost had him quit
Even today, when Giannis speaks his English, it sounds hysterical, even when he's speaking about something rather serious. So the Freak of 2013 was certainly much more vulnerable to this language barrier and cultural shock.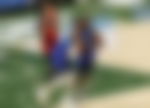 In a recent interview, author Mirin Fader revealed, "He knew enough to string sentences together, but you're talking about learning a playbook, hundreds of plays, and the coaches just talking so quickly. He just knew that it was all going past Giannis's head, so adjusting on the court was tough."
Also, Giannis grew up very close to his four brothers and lost his father a few years after entering the league. As he holds very high regard for the women in his life and is one of the most loyal men around, it was difficult for him to initially live alone in the testing city of Milwaukee.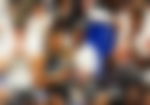 Mirin added, "He was without his family because they couldn't get the proper visas. They got denied twice to come to America. He felt so lonely to the point where his brother told me, Alex, that Giannis told his family. If you guys can't come over here, I'm leaving. I'm going back to Greece. Imagine if he would have left, there would be no Giannis, there would be no Greek Freak. He was really close to that, it was really painful & hard."
When the Greek Freak faced troubles handling the success
ADVERTISEMENT
Article continues below this ad
It was certainly not an overnight success for Giannis Antetokounmpo because he spent years on the streets of Greece, selling stuff to help his mother. But the NBA Draft night and the years following that event certainly changed his stars in a jiffy. So obviously, it was all overwhelming, and the 2x MVP had his troubles settling.
As the author further exposed, "He also was grappling with going from not knowing where your next meal was coming from to being a millionaire. It's not like, oh it's all good I have money now, it's like I'm afraid to indulge, I'm afraid to buy things."
ADVERTISEMENT
Article continues below this ad
The lover of Chick-fil-A blend is certainly a very down-to-earth personality. To this day, the 26-YO acknowledges he was lucky that the NBA scouts saw a future in him. So what would you say, did luck play a huge role in Giannis' rise to stardom? Let us know in the comments below.
Watch this story – Giannis Antetokounmpo and Other European Players Who Came to the NBA and Rose to Fame