When and Why Did Kobe Bryant win an Oscar?
Published 04/25/2021, 11:28 PM EDT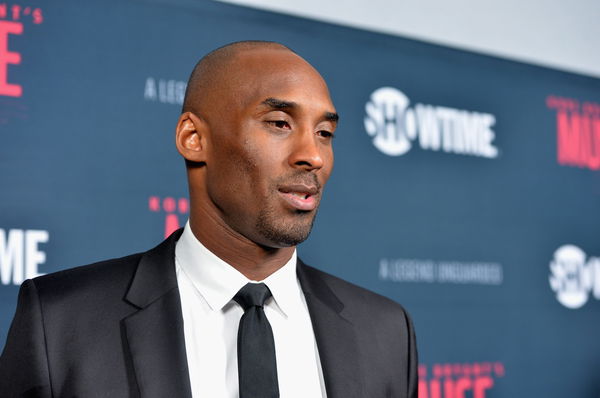 ---
---
What made Kobe Bryant special was his unprecedented love for the game of basketball that extended the four hypothetical walls of the court. After he passed away in a horrible helicopter crash last year, friends, families, teammates, and fans opened up about the different ways the Lakers legend played a role in their life – from helping them become a better person to even becoming a better player.
ADVERTISEMENT
Article continues below this ad
Even when his Hall of Fame career came to an end, he gave a tribute to the sport that made him who he was. And when Kobe does something, he never ceases to amaze. His efforts ended with him winning an Oscar award. In fact, he became the first African-American to ever win the award in that category.
It seems like doing something that has never been done has always been one of Kobe's specialties. So, what was this short film all about that won one of the greatest honors in cinema?
ADVERTISEMENT
Article continues below this ad
"Dear Basketball": A goodbye to his beloved sport
In 2018, Bryant took home his first Oscar trophy for the best animated short film. Directed and animated by the one and only Glen Keane, "Dear Basketball" was released when Kobe announced his retirement from the NBA. As hard it was for fans all over to accept it, Kobe's note to basketball in this film was beautiful which makes this award well-deserved.
This five-and-a-half-minute short film had a poem that the Lakers superstar wrote for 'The Players' Tribune' back in 2015. Some of the beautiful lines in the film included: "I fell in love with you / A love so deep I gave you my all / From my mind and body / To my spirit and soul.
"This season is all I have left to give. / My heart can take the pounding / My mind can handle the grind / But my body knows it's time to say goodbye."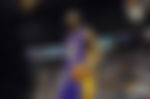 Kobe Bryant was proud of his achievement
Who wouldn't be thrilled to win an Oscar? Filmmakers die to even be nominated, and Kobe nailed it. It is a testament to the fact that he always strived to achieve the best. He didn't stop until he did.
ADVERTISEMENT
Article continues below this ad
While accepting the award, he stated, "As basketball players we're really supposed to shut up and dribble. I'm glad we're doing much more than that."
This poem was mostly about moving on and letting go of basketball, the sport he loved so dearly. However, he also expressed that even if he has said his goodbyes, he will forever remain that 6-year-old who became obsessed with basketball. Watch the film if you haven't yet.
ADVERTISEMENT
Article continues below this ad
Read Also- How Kobe Bryant Inspired Julius Randle to Improve His Games By Setting His Priorities Straight