When Charles Barkley Called Kobe Bryant 'Selfish' and Instantly Regretted It
Published 03/05/2021, 3:30 PM EST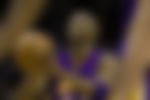 ---
---
Kobe Bryant won four rings in his career, and all of it came through sheer hardwork. A lot of it came in response to the massive criticism he faced during his career. A lot of people often labeled Bryant as 'selfish,' and Hall of Famer Charles Barkley was one of them.
ADVERTISEMENT
Article continues below this ad
The Los Angeles Lakers are tied for most championships in NBA history, and the franchise won a lot during the 2000s. However, they also have a lot of memories to forget from this decade, like back-to-back first-round playoff losses to the Phoenix Suns. 
Charles Barkley was unhappy with Kobe Bryant after the 2006 playoffs
ADVERTISEMENT
Article continues below this ad
The Lakers lost in seven games against the Suns in 2006, and Kobe Bryant had to take the blame for his inability to deliver in the decider. 
Charles Barkley was so disappointed with Bryant that he labeled him 'selfish' after the latter dropped 50 and the Lakers still lost Game 6. 
Charles Barkley passed comments on Kobe Bryant's leadership after the Lakers were sent home in the first round of the 2006 playoffs. However, Bryant felt Barkley's judgment was unacceptable and decided to retaliate. 
"Kobe starts texting me every MF in the book. This goes on for like 45 minutes to an hour and it's like 3:30 in the morning," said Barkley about how Bryant gave it back to him.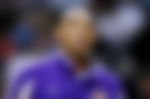 Bryant confronted Barkley after the latter's comments about him
The 'Inside the NBA' crew invited Kobe Bryant to the set after the 2006 playoff loss, during which the Lakers guard had a confrontation with Barkley. They were both smiles, but Bryant made his point. 
"The important part is that we go out there and play the game, we play the game to win. Obviously, we had a strategy that worked very well for us in three games. We tried to keep the strategy going in game seven and other games as well, but it didn't work out for us," Bryant mentioned. 
"But we're out there trying to win so you know to label me as being selfish and that's something that I took up with Charles," he added. 
Chuck was critical of Kobe in Game 7 of the 2006 WC First Round.

Mamba let him know how he felt. #TheInsideStory pic.twitter.com/OVX6QTwSkf

— NBA on TNT (@NBAonTNT) March 5, 2021
ADVERTISEMENT
Article continues below this ad
The strategy Bryant was referring to was for him to take only a limited number of shots contrary to the usual. He attempted 35 field goals in Game 6, but only took 16 of them in the subsequent fixture. 
The Lakers had limited Bryant's FG attempts in Games 3, 4, and 5, and they had won two of these three games. However, the situation change in Game 6, but the Lakers reverted back to the old strategy and ended up losing miserably by 31 points in Game 7. 
ADVERTISEMENT
Article continues below this ad