"When I Hear What Kyrie Irving Has To Go Through….": Former Bulls Star Makes Honest Admission of Being "Appalled" Following Recent Controversy
Published 11/09/2022, 8:50 AM EST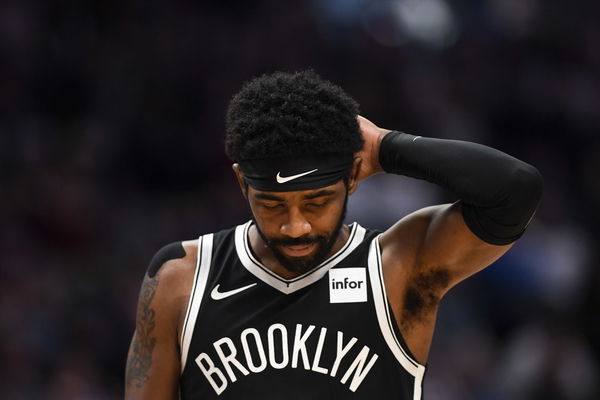 It seems like Jay Williams has had it with the Kyrie Irving controversy. The former NBA star recently gave his stance on the whole Brooklyn Nets star issue. On November 8, 2022, Williams uploaded an over four mins long video where he addressed the matter. According to Williams' statement, the Nets' punishment for Irving was apparently a little too much. He later went on to explain why he spoke out in support of Irving.
Ever since Kyrie Irving posted about the movie that supposedly promoted antisemitic beliefs, he has been under a constant spotlight. From bursting out during a media interview to getting suspended by the Brooklyn Nets, Irving has been through his fair share of trouble. Moreover, the harsh criticisms from almost everyone in the sports community has only made matters worse.
ADVERTISEMENT
Article continues below this ad
Sources: Nets have delivered Kyrie Irving six items he must complete to return to team:

– Apologize/condemn movie
– $500K donation to anti-hate causes
– Sensitivity training
– Antisemitic training
– Meet with ADL, Jewish leaders
– Meet with Joe Tsai to demonstrate understanding

— Shams Charania (@ShamsCharania) November 6, 2022
Additionally, upon his suspension, the Nets set out a list of tasks for Irving to do. Only after completing the tasks, would he be allowed to return to the team.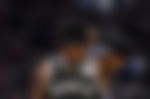 Until now, only a handful of people have spoken in the NBA champion's defense. One of them being rapper Kanye West, who is going through a similar crisis of his own. Another star to do so is former Chicago Bulls star Jay Williams.
Former NBA star speaks out in support of Kyrie Irving
On Tuesday, Jay Williams released a video on his stance on the whole Kyrie Irving matter. Williams' statement indicated that he understood what Irving really meant when he tried explaining about the post in the media interview. However, Williams did agree that Irving could have approached the situation in a different way. Furthermore, he also believed that Irving was not antisemitic and that it was mostly just a case of misunderstanding.
"When I hear, what Kyrie Irving has to go through in order to be reinstated, I'm appalled," said Williams.
Kyrie Irving thoughts:

I do NOT take the position that I speak for ALL black people. I speak for myself & my experiences.I come to the table with my sword down. I come to the table to engage in dialogue with empathy. We have to continue to EXCHANGE…. pic.twitter.com/JNimr2xOLY

— Jay Williams (@RealJayWilliams) November 8, 2022
ADVERTISEMENT
Article continues below this ad
According to Williams, there have been several personalities who have said or done things that were hurtful to a certain community. However, they did not have to perform the tasks the way Irving is expected to do. Those people only had to apologize and all was good. Williams further stated that the world was more understanding when it came to them but Irving's apology was not enough.
Additionally, he said, "But we're gonna put everything on the shoulders of Kyrie Irving, who, even though he said, 'I cannot be antisemitic because if I know where I came from.' stating that he is one of the four lost tribes. He's saying that Blacks and Jews come from the same entity."
Watch This Story: Kevin Durant vs James Harden vs Kyrie Irving Net Worth: Who is the Richest Brooklyn Nets Star?
ADVERTISEMENT
Article continues below this ad
Afterwards, Williams said that he would not stay silent while people made Irving a 'villain' when all he wanted was to was 'explore his heritage.'
What do you think of Williams' stance? Let us know your thoughts in the comments section below!
Edited By: Satagni Sikder