When Kobe Bryant Revealed Which NBA Legends Inspired His Game
Published 08/25/2021, 1:30 PM EDT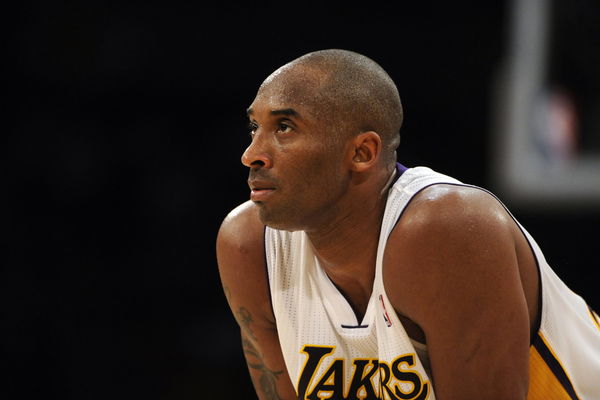 ---
---
The universal truth is that Kobe Bryant is one of the greatest scorers the NBA has ever seen. The best quality of Kobe's was that every time we thought he had reached the peak of his capabilities, he would add another skill to his repertoire, which has inspired thousands of other generations of players. But where did Kobe get this extra knowledge from? Of course, other NBA legends just like him. From Magic Johnson, Jerry West, Elgin Baylor, Oscar Robertson, and even Michael Jordan, Kobe did his best to emulate them.
ADVERTISEMENT
Article continues below this ad
What Kobe Bryant learned from Oscar Robertson and Jerry West
ADVERTISEMENT
Article continues below this ad
In an interview with ESPN, Kobe opened up about the moves that he pulls off on the court. He confessed that none of them are anything that hasn't been seen before or done before. Then he went on to list some NBA players from whom he stole these moves from.
First was Oscar Robertson, whose body positions, how he utilized the body to freeze his opponent and create space is something Kobe watched growing up. "He was blessed to have that big old booty. I don't have that big old booty. I got to use other means to create space," stated Bryant.
Next up was Jerry West, whose pull-up jump shot was one Kobe couldn't stop raving about. So, the way Oscar used his body, Jerry used his quickness instead to get guys off, something Kobe admitted that he uses a lot too.
When talking about Elgin Baylor, Kobe explained what set him apart from the others. He said, "Great footwork, very strong though. We forget about his size and how big he was. So, unless he dipped that shoulder and got by players, it's basically good night and you're at his mercy."
WATCH THIS STORY: Reliving Some of Kobe Bryant's Ideal Dad Moments With His Daughters
Magic Johnson was his favorite over Michael Jordan
ADVERTISEMENT
Article continues below this ad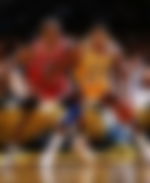 While going through Magic Johnson's tapes, Kobe said that Magic made these plays happen. Kobe admitted that Johnson and he are very different players, yet he learned a lot from him. "His passing ability and ability to see things on the court were second to none, in my opinion," Bryant stated.
The biggest confession Kobe made was that he didn't even like Michael Jordan. He narrated, "I wasn't a fan of his, I was a big Magic fan. So, when Michael was coming along, it was more like a territorial thing." However, eventually, Kobe started seeing the many similarities like their physique and realized there was plenty to grasp here as well.
ADVERTISEMENT
Article continues below this ad
In the end, all it was about for Kobe was to make all these legends proud of whatever he sponged from them."It's all in the name of the game, it's all bigger than me," Kobe concluded. It is safe to say the Mamba did all of them proudly.