When LeBron James Got Dunked On By A Sophomore Jordan Crawford At His Own Camp In Ohio
Published 09/28/2021, 11:20 PM EDT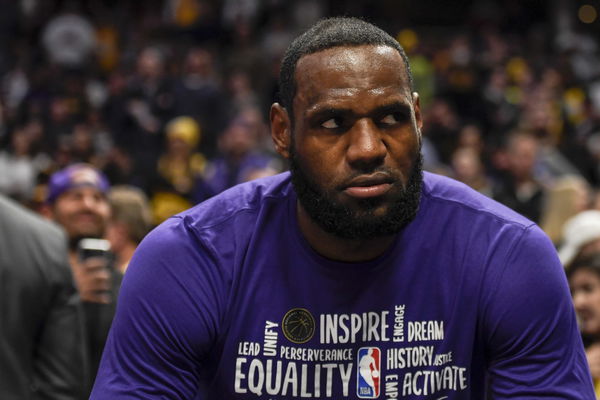 ---
---
LeBron James continues to add to his legacy as he goes into his 19th year. The Akron Hammer is still as impressive as ever, despite the miles on his feet. James is now chasing his fifth NBA championship with the new looking Lakers this season.
ADVERTISEMENT
Article continues below this ad
It is no surprise when someone says that LeBron is one of the most athletic players to grace the NBA. His size and crazy athleticism allowed him to dominate the game for so long. Moreover, he still continues to shock people with his fitness and jumping ability at 36.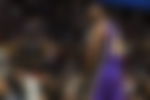 However, it doesn't always go as planned. LeBron James has put many people on his own highlight reel. It may be him dunking on them or simply swatting their shot away like its nothing. But, what if we told you that a sophomore managed to break the King's defence.
ADVERTISEMENT
Article continues below this ad
WATCH THIS STORY- From as Obvious as His Dog Rocco To as Bizarre as His Socks, Here Are 10 Essentials Klay Thompson Cant Live Without
LeBron James got dunked on at his own camp
With the fierce force that he is, James has been a player to do it all. Ever since coming into the league, his expectations were always high. And he has done a great job of being a complete player through his career. However, even LeBron can misjudge sometimes.
Back in the day, during one of his training camps in Ohio, this misjudgment made him the poster. During one of the plays, Xavier sophomore, Jordan Crawford finished a mean dunk on top of LeBron James as he challenged him at the rim.
ADVERTISEMENT
Article continues below this ad
Later in an interview, James spoke about this incident and said: "It's a play that happens in teh game of basketball a lot. You know, and if you like to call yourself a shot blocker like I call myself every now and then, that may happen. You know misjudge the all and Jordan is a really good player, looking forward to see him play this year."
Watch This Story
The Akron Hammer lived true to his word even at his camp. Unfortunately, he ended on the wrong end of the highlight. That doesn't take away from his ability to block shots. Even at 36, he continues to be a great shot blocker. While it may not be as upfront, his clever positioning and speed allows him to swat many shots even today.
ADVERTISEMENT
Article continues below this ad
Do you think LeBron is an underrated shot blocker? Let us know in the comments below.