When Lakers' Kobe Bryant Revealed How His Ego Helped Him Defeat Denver Nuggets in Playoffs
Published 02/09/2021, 11:00 PM EST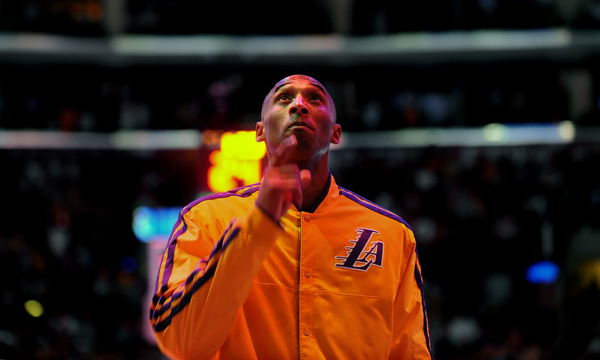 ---
---
Michael Jordan's The Last Dance made popular the "I took it personally" slang which works well as a motivational phrase and also as a meme material. However, he was not the only one to have used that line to his advantage. Lakers' Kobe Bryant had his own moments of taking matters to the ego.
ADVERTISEMENT
Article continues below this ad
Back in the days when Kobe first took something personally, it came coincidentally during his NBA All-star game against MJ. However, the anger in Kobe had the least to do with Jordan and the most to do with legendary NBA coach George Karl.
When a young Kobe Bryant felt injustice
ADVERTISEMENT
Article continues below this ad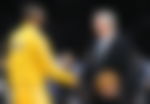 It was the 1998 NBA All-star game, and Kobe Bryant was in the headlines for becoming the youngest ever to play in an ASG. So the pressure to perform was high on him, and even more so when he was pitted against Michael Jordan, who was playing his last ASG as a Chicago Bulls man.
But unfortunately, Kobe could not play in the entire decisive quarter when the WC was trailing in double-figures. At that time, Seattle Supersonics' coach George Karl was coaching the WC, and perhaps it was part of his strategy to keep Kobe on the bench.
In an interview, Kobe recollected that night and expressed, "George Karl, which later in years became my motivation to play against Denvers… 'Never let them win the playoff series because he didn't play me the whole fourth quarter that game. [indiscernible] when at it for three quarters, and in the fourth quarter, the crowd wanted me to get back in there, he benches me the whole fourth. It was like, 'Okay! It's on sight. You will never beat me in a playoff series.'"
Los Angeles Lakers at Denver Nuggets
Feb 8, 1998: George Karl benches Kobe for the whole 4th in the ASG. Kobe said that was his motivation to never lose to Denver in the playoffs.

Lakers eliminated the Nuggets in '08, '09, '12.

"It's on sight. You will never beat me in a playoff series." ♾ (🎥: @PlayersTribune) pic.twitter.com/Di9IBGQfUS

— Timeless Sports (@timelesssports_) February 8, 2021
ADVERTISEMENT
Article continues below this ad
In that ASG game, Kobe's side lost 114-135 even as he scored 18 points (22 minutes). Taking that personally, Kobe ensured he would seek revenge. Sir George Karl later became the Assistant Coach of Denver Nuggets in 2004 and stayed at the position until 2013. 
In the 2008 WC postseason, the Lakers humiliated the Nuggets with a 4-0 first-round loss. The following year, they imposed an even deeper cut on the Nuggets by defeating them 4-2 in the WC Finals. As if this was not enough, they repeated the result in seven games (2012). Not just this. In those 17 meetings, the Black Mamba was the leading game-winning scorer in 11 games. This is how Kobe took his decade-old revenge against an otherwise celebrated coach who showed lesser faith in him.
ADVERTISEMENT
Article continues below this ad
Read also – 'Like A Chess Match'- Former NBA Champion Recalls Playing Against Kobe Bryant