When Michael Jordan & Scottie Pippen Wrestled Dennis Rodman For His Own Good
Published 04/28/2021, 4:35 PM EDT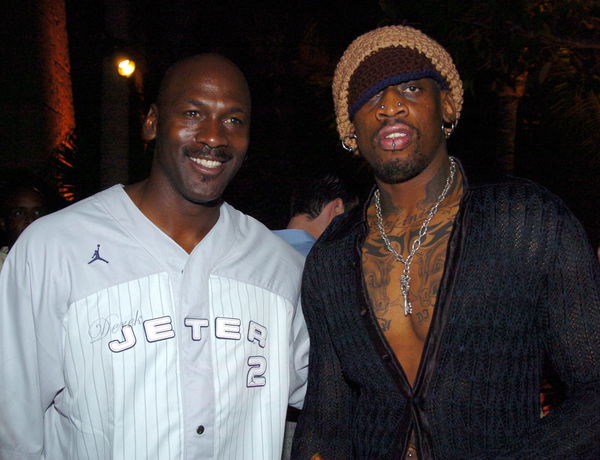 ---
---
The 1990s Chicago Bulls were truly one of the best teams basketball has ever seen. While their first three peat was an amazing feat, their second three peat with the big three of Michael Jordan, Scottie Pippen and Dennis Rodman was arguably one of the most dominant displays in basketball ever.
ADVERTISEMENT
Article continues below this ad
Rodman might be one of the most erratic players off the court, but his impact on the floor was immense. The 2-time All-Star was an excellent rebounder and became a menacing presence for any player, be it in the paint or the perimeter.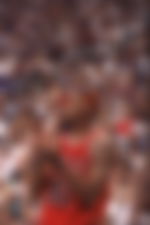 While the Bulls did falter in the 1994-95 season, a dominant rebounder and lock down defender in Rodman changed the whole dynamic for the Bulls, who became absolutely unstoppable.
ADVERTISEMENT
Article continues below this ad
Michael Jordan & Scottie Pippen stop a fight between Shaquille O'Neal & Dennis Rodman
The Bulls and Shaq shared a pretty heated rivalry in the 90s. Shaq and Co. spoilt Jordan's return to the NBA and defeated the Bulls in the 1995 playoffs. It looked like there was a new team to beat in the East.
But no one can count Jordan out at any point in time. The Bulls knew they had to add a dominant defender, and Rodman became the answer for the same. With Rodman on the floor, the Bulls easily stopped the Magic and Shaq meanwhile left the Magic to sign with the Lakers.
But there was no stopping the rivalry between O'Neal and Rodman. In their first matchup in the 1996-97 season with the Lakers, the Bulls saw a familiar foe in Shaq and instantly the animosity was visible from the get go.
ADVERTISEMENT
Article continues below this ad
The game was a cagey affair with two teams going at it. While the Bulls big three brought their 'A game', for the Lakers, Shaq and Nick Van Exel stepped up. Shaq absolutely dominated the Bulls' interior defense, but in the second half Rodman took upon the task of defending him and constantly infuriated the 7'0 center.
In overtime, Shaq had had enough. With his teammate Jerome Kersey trying to grab the ball, Shaq came in and shoved Rodman. Understandably, Dennis the Menace was all for the Smoke and was ready to give it all against the big man.
ADVERTISEMENT
Article continues below this ad
But Jordan and Scottie Pippen averted this situation and literally wrestled him to the sidelines to avoid a huge fight. Rodman had the last laugh though as the Bulls defeated the Lakers 129-123.