When Michael Jordan Showed His Humility During a GOAT Debate
Published 08/30/2021, 2:30 PM EDT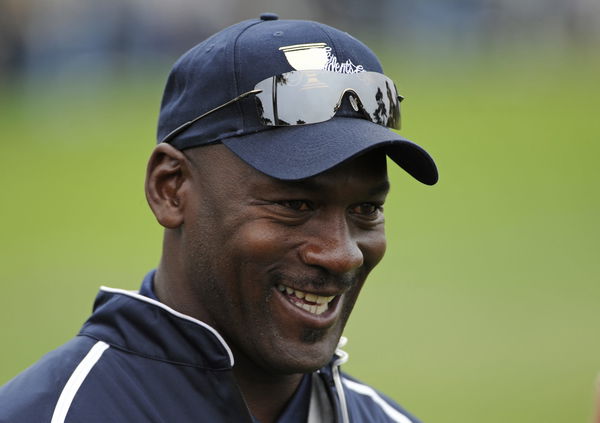 ---
---
There has been a constant debate among analysts and fans about who is NBA's greatest of all time. However, most players mention during the debate do not claim to be the greatest themselves. One of the biggest names in the discussion, Michael Jordan is extremely humble when it comes to the conversation of him being better than others.
ADVERTISEMENT
Article continues below this ad
While Jordan may have been a trash talker on the court, off the court, he is as respectful as they come. MJ has never claimed to be the best player to ever play, even though many believe he is. Despite of all his achievements, he has put respect on the ones that came before him.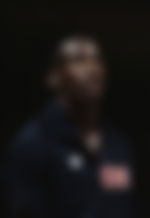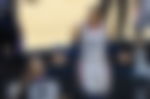 ADVERTISEMENT
Article continues below this ad
Michael Jordan with a Perfect Reply
During Michael's playing days, a reporter asked him if his accomplishments take him over all the great players. The reporter mentions Magic Johnson, Wilt Chamberlain, Bill Russell, and Larry Bird. However, Jordan remained as humble as ever.
He responded that putting himself over them can't be established, as they played in different eras. Jordan replied saying, "No. I think that's something that I really can't say can be established. Each one of us play in our different eras, with different teams, with different levels of success. And to compare all of them and say one's better than the next is an unfair justice to the art or to the artists."
The six-time champion further explained how players like Magic and Wilt are the artists and he himself learned from them. While Jordan did admit that they have improved the image, he said one improvement is not better than all the others did.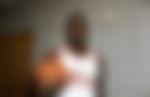 The Hall of Famer holds a fair point as players from different eras played according to their times. We can't compare the players as the rules and play style differ. So, where does this leave the Jordan vs LeBron debate?
Is there a GOAT?
There is no question that the debate between LeBron James and Michael Jordan will keep going. However, it isn't right to compare the two greats.
ADVERTISEMENT
Article continues below this ad
The primary reason remains their role and position. While Jordan was a shooting guard, LeBron has been a small forward and point guard throughout his career. Moreover, their roles differ a lot. Jordan was the primary offensive force while LeBron is asked to score as well as make plays. Hence. even stats can not be justified in this case.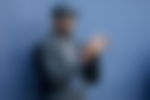 Secondly, the eras plays a big part. The Majority of Jordan's fans say that he was part of a much physical style of basketball and hold that against LeBron. However, it should not be the case as LeBron never got the chance to play in such an era. So holding that against him is not fair.
ADVERTISEMENT
Article continues below this ad
Do you think there is a real GOAT in basketball? Let us know in the comments below.
WATCH THIS STORY: Atlanta Hawks vs Philadelphia 76ers Game 7 ECSF Highlights 2021