When Shaquille O'Neal Floored LeBron James and Dwight Howard During the 2007 All-Star Game
Published 09/22/2021, 1:17 PM EDT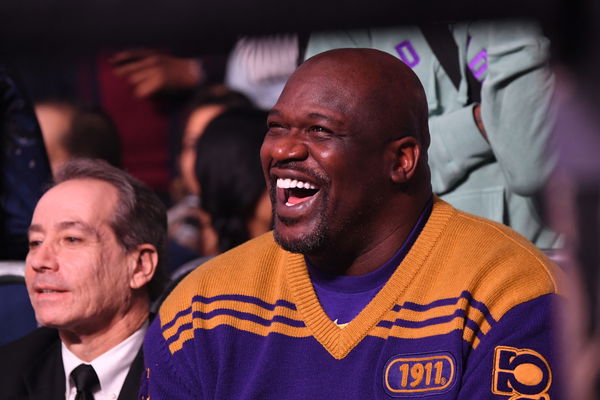 ---
---
It was the event of a lifetime when LeBron James, Shaquille O'Neal, Kobe Bryant, and many more famous names played the 2007 All-Star Game. The charismatic star power and the enchanting atmosphere were unmatched that night.
ADVERTISEMENT
Article continues below this ad
The Las Vegas 2007 NBA All-Star Game
The 2007 All-Star game was an exhibition basketball game during the National Basketball Association's (NBA) 2006–07 season. The NBA All-Star Game was held at the University of Nevada, Las Vegas's Thomas & Mack Center in Paradise, Nevada, in the 56th edition of the event. It was 153–132 in favor of the Western Conference as they defeated the Eastern Conference.
ADVERTISEMENT
Article continues below this ad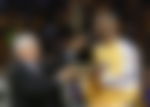 In addition to his 31 points, 5 rebounds, 6 assists, and 6 steals, Kobe Bryant earned the title of Most Valuable Player (MVP) at the All-Star Game. With 28 points, six rebounds, six assists, and six rebounds, LeBron James made the most serious run at the MVP trophy for the East. A university campus hosted the All-Star Game for the first time, in a city without an NBA franchise.
Dwight Howard, a reserve for the East, scored 20 points and grabbed 12 rebounds in just 14 minutes on his All-Star debut. The Hawks' Joe Johnson was also an All-Star for the first time in this game. He finished with 12 points. As the East's starting center, Shaquille O'Neal scored 10 points in 17 minutes during his penultimate appearance at the All-Star Game.
Shaquille O'Neal vs LeBron James and Dwight Howard
ADVERTISEMENT
Article continues below this ad
In addition to this, the Eastern team's practice was an entertaining occasion, in light of a dance-off between some of their players. Three NBA stars, Shaquille O'Neal, Dwight Howard, and LeBron James, got together for an impromptu dance-off on the court.
Watch This Story
They made the crowd's mood lighter with their humorous attempts at break dancing and had everyone on their feet applauding. As well as putting on an entertaining show, they are able to showcase their skills.
ADVERTISEMENT
Article continues below this ad
That day, Shaq break danced and mock twerked and shook the floor with his moves. It wasn't surprising when LeBron held his own and rocked some moves. Together, they laughed and danced to the music as Dwight Howard joined them.