When Shaquille O'Neal Had An Interesting Argument to Rank Hakeem Olajuwon Over Michael Jordan
Published 08/18/2021, 12:30 PM EDT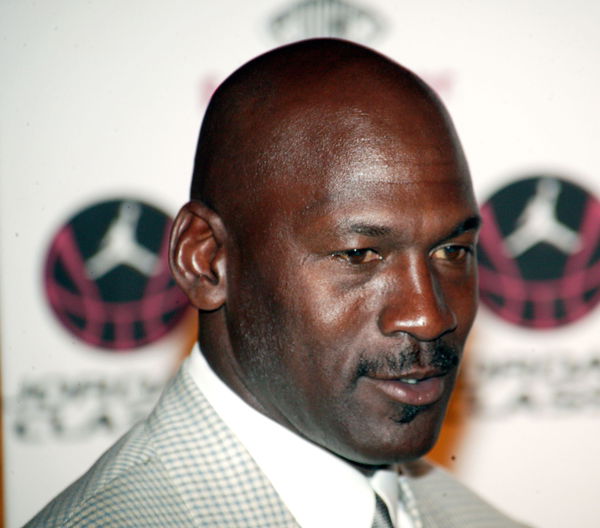 ---
---
What many find hard to believe is that the NBA was in full force even when Michael Jordan retired for the first time. The misconception is that from 1991 to 1998, the Chicago Bulls were ruling.
ADVERTISEMENT
Article continues below this ad
But in 1994 and 1995, there was another team that made a mini-dynasty of its own by winning two back-to-back championships – the Houston Rockets. And their superstar was Hakeem Olajuwon, who, till date, is often compared to Michael Jordan. With most siding with the latter, Shaquille O'Neal doesn't seem to share the same opinion.
Shaquille O'Neal's logic of picking Hakeem over MJ
ADVERTISEMENT
Article continues below this ad
On TNT, Shaquille O'Neal, Kenny Smith, and Charles Barkley started a discussion wherein they compared different players from the sport. Kenny Smith shared quite a wild opinion about how a healthy DeMarcus Cousins could be a better player than Klay Thompson.
This made Shaq furious, who explained, "They're different players so you can't compare. Klay Thompson plays defense, and he is a better shooter."
Somehow, the conversation switched to Michael Jordan, and when Hakeem and MJ were compared, Shaq blatantly said, "Michael Jordan is not better than Hakeem Olajuwon."
However, Shaq explained that players who play different positions can't be compared. Since MJ is a guard and Hakeem plays center, the two possess separate skills only they mastered in. And he tried to explain the same thing during the Klay and Cousins argument.
Do you agree with this reasoning?
WATCH THIS STORY: Michael Jordan, Kobe Bryant & Other NBA Superstars That Have Stunned us With Their Dunks at Olympics
Hakeem Olajuwon vs Michael Jordan: An NBA Finals we never got
ADVERTISEMENT
Article continues below this ad
After the Rockets took control in MJ's absence, they didn't last very long. So, when Jordan came out of retirement and went on to win three more consecutive NBA championships, something was still missing. Unlike some other battles between superstars that we got to witness in that era, one of Hakeem and Jordan was a big miss.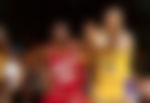 During their short and sweet reign, the Houston Rockets had a solid supporting cast that included Clyde Drexler, Vernon Maxwell, Robert Horry, and Mario Elie. But it was all built around Hakeem, who was considered a top-notch post player. Despite all efforts to contain him, the attention that he drew helped the Rockets drop those three-pointers that they loved. But Jordan's return put an end to it all.
ADVERTISEMENT
Article continues below this ad
One can't help but wonder what would have gone down if the two were head-to-head fighting for a title. What are your thoughts?