When will Chris Paul Return? A Timeline of His Injury and Latest Updates
Published 06/21/2021, 1:35 AM EDT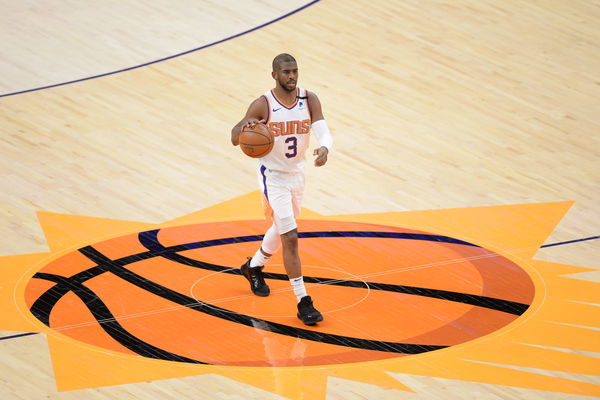 ---
---
The Western Conference Finals is seeing some old and new faces. The Phoenix Suns have made it to the Conference Finals for the first time since 2010 and the LA Clippers for the first time in franchise history. However, the two entered their first game of the series shorthanded with both teams missing their future Hall of Famers, Kawhi Leonard, and Chris Paul.
ADVERTISEMENT
Article continues below this ad
But the Suns' Chris Paul isn't a victim of this season's injury plague, but of the COVID-19 virus instead, that has left the world rattled since 2020. So when will Phoenix see their veteran superstar return to the lineup?
When was Chris Paul put into isolation?
ADVERTISEMENT
Article continues below this ad
Thankfully, the Suns suffered no consequences in Paul's absence. Devin Booker's incredible career-first triple-double sealed their first victory against the LA Clippers. But what we do know is that the Phoenix Suns are a much better team when Chris is on the floor, and they will definitely need his leadership as the series moves further.
Paul's status for the start of the Western Conference finals is currently up in the air, sources say.

Noteworthy: Depending on the medical circumstance, an isolation period could be shorter for a vaccinated individual. https://t.co/62r5bWzLOh

— Shams Charania (@ShamsCharania) June 16, 2021
Paul was first reported as COVID positive on June 16 and Shams Charania had posted that he would be sidelined for an indefinite amount of time. At first, his status for Game 1 against the Clippers was up in the air.
But on June 20, Shams reported that he would remain out. This did not come as a surprise because Paul was still under the league's health and safety protocols, with no definite timeline on his return.
Suns star Chris Paul (protocols) is out for Game 1 of the Western Conference finals vs. the Clippers.

— Shams Charania (@ShamsCharania) June 20, 2021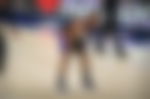 When will Paul return to the Phoenix Suns lineup?
It wasn't until after Game 1 that Suns' coach Monty Williams declared Chris as "day-to-day", and his presence for Game 2 is still uncertain. This may be because vaccinated players have a shorter isolation period, and Paul was apparently among the several other players who got their vaccine back in February.
The Suns FaceTimed Chris Paul in the postgame locker room – Coach Monty Williams says Chris is still "day-to-day" in the league's COVID protocols

— Rachel Nichols (@Rachel__Nichols) June 20, 2021
My understanding is Chris Paul was vaccinated along with several other players back in February at the Fairgrounds.

— John Gambadoro (@Gambo987) June 16, 2021
ADVERTISEMENT
Article continues below this ad
So far, the Suns seem to have it handled. Devin Booker was absolutely incredible in their first game as he finished with a whopping 40 points, 13 rebounds, and 11 assists.
If Booker alone can give Phoenix this crucial lead, imagine what the Suns can achieve with Paul on the court with them. It is a wait-and-watch situation for Chris. But it seems like his return isn't that far away and if he comes back with the same form, the Clippers could be in trouble.
ADVERTISEMENT
Article continues below this ad
WATCH THIS STORY: Brooklyn Nets vs Milwaukee Bucks Game 7 WCSF Highlights