When will LeBron James & Anthony Davis Return? Lakers Superstar Says 'Thunderstorm is Coming'
Published 04/09/2021, 1:17 AM EDT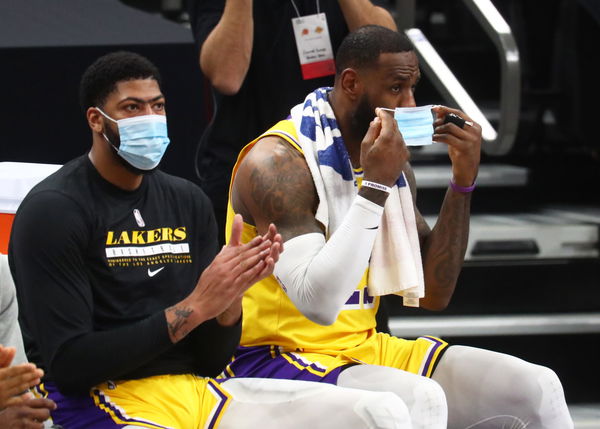 ---
---
The Los Angeles Lakers are, undoubtedly, one of the best teams in the league, but only when LeBron James and Anthony Davis are healthy and part of their lineup. Without them, the remaining team has struggled to stay consistent and get victories.
ADVERTISEMENT
Article continues below this ad
This has even landed them at the fifth position in the Western Conference with a 32-20 record, from being one of the topmost teams. However, it seems like their troubles are about to go away as LeBron hints at making a comeback soon with his right-hand man, Davis.
LeBron James' message of caution
ADVERTISEMENT
Article continues below this ad
From the time Davis got injured, the Lakers have had only bad luck. His calf injury has had him miss more than 20 games, as well as the All-Star weekend. If things couldn't get worse, LeBron James also fell to an ankle injury when he was playing the Atlanta Hawks.
Since then, we haven't seen the dominant team that got their hands on the title last season. Before, it didn't seem like this nightmare was going to end anytime soon. But just recently, it was announced that Anthony Davis might return by the time the team finishes its road trip to the East.
Not only that, but there was also an update on LeBron James' return, that he might be back to full health and return to play by the end of this month itself. This might have come as a relief to fans and teammates alike. And now that Bron has subtly hinted the rest of the league to be careful when Davis and he return, the hope has gotten stronger.
Bron recently posted a picture of him and AD on Instagram, sitting on the sidelines. The caption read, "The weatherman says the weather is changing soon, and it predicts a thunderstorm is coming. Folks prepare and take the proper caution measures to stay safe."
We all know what this means, right? The two-headed beasts will return soon.
Lakers recent loss to the Miami Heat
With an injured Kyle Kuzma, and suspended Talen Horton-Tucker, the purple and gold were even more under-manned than usual against Miami Heat. Therefore, they had to depend on the likes of their first-time starters. This included Dennis Schroder, Kentavious Caldwell-Pope, Markieff Morris, Wesley Matthews, and Andre Drummond.
Morris getting ejected and some irresponsible defense led to the game being over at 110-104. So, it is safe to say that this should have been an easy win for them. The good news is that without AD and Bron, if they can put up a tough fight against a playoff-caliber team like the Heat, they should be able to survive decently.
ADVERTISEMENT
Article continues below this ad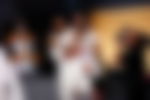 But the Lakers desperately need their two superstars to bring them back to life. It is only a matter of time before that happens.
Read also- Lakers' Forward Markieff Morris Opens Up On Playing As A Starter Without LeBron James and Anthony Davis
ADVERTISEMENT
Article continues below this ad