When Will LeBron James Return for The Struggling Los Angeles Lakers?
Published 04/30/2021, 4:11 AM EDT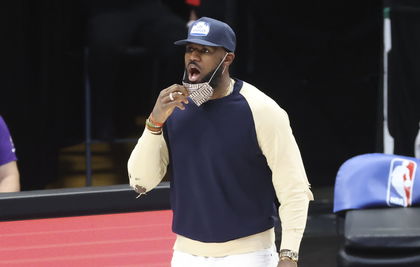 ---
---
The Los Angeles Lakers have struggled massively this season. The defending NBA champions started the season off strong and held the first seed in the West at one point. However, injuries to LeBron James and Anthony Davis left them without their two best players. While Davis has just made his return, he is looking rusty, and the Lakers haven't been the better for it. So when can we see his All-Star teammate LeBron James return?
ADVERTISEMENT
Article continues below this ad
Is LeBron James on his way back?
Reports emerged last week that LeBron James was very close to a return after a high ankle sprain. James was sidelined in early March after the All-Star break. And now, the reports are suggesting that LeBron will return sometime in the next week. The Lakers are scheduled to take on the Sacramento Kings tonight. And barring any major change in status, LeBron will sit out the game.
ADVERTISEMENT
Article continues below this ad
Then the Lakers face the Toronto Raptors on Sunday night. That could be the first opportunity for LeBron James to make an appearance. However, the Lakers have shown great patience and restraint with Anthony Davis, and will probably do the same with LeBron James. He could take part in the game against the Raptors off the bench with a minutes restriction going forward.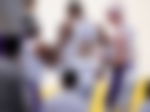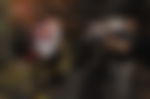 However, James is a highly motivated player and will want to start. So his best opportunity is probably the Lakers' game against the Nuggets. Their showdown against Denver will be the second of a back-t0-back. So James could get valuable minutes against the team they will most likely face in the first round. Furthermore, he could give rest to players like Kyle Kuzma and Markieff Morris, who will play fewer minutes after playing big minutes against Toronto.
LBJ needs to boost the Lakers
ADVERTISEMENT
Article continues below this ad
The Lakers will want to get LeBron James and Anthony Davis at least two or three games to get their reps together. Furthermore, the duo has to build chemistry with Andre Drummond. The Lakers' final stretch of the season is a must-win. But the Lakers will face a difficult stretch in the next week when they face the Nuggets, the Clippers, and the Trail Blazers.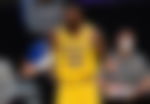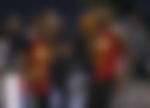 ADVERTISEMENT
Article continues below this ad
Can LeBron James spur the Lakers in their final stretch of the season? He needs to be able to get his form back and rebuild chemistry with his teammates. Furthermore, he will have to build a relationship with Andre Drummond. If the trio of James, AD, and Drummond can develop a strong relationship over the next 10 games, then the Lakers will be a very strong contender in the West.