When Will Stephen Curry Become a Free Agent?
Published 03/31/2021, 11:13 AM EDT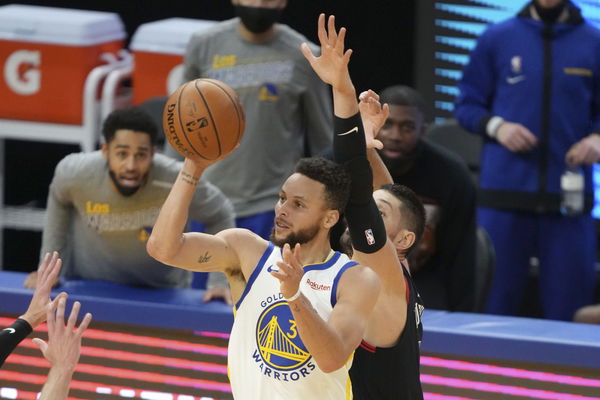 ---
---
The Golden State Warriors are a team that has had a very bumpy ride this season. They are standing tenth in the Western Conference with a 23-24 record. However, this is still much better than what everyone expected of them in the absence of Klay Thompson. It was speculated that they would end up at the bottom of the conference just like last season. However, thanks to Stephen Curry, they were able to prove the critics wrong.
ADVERTISEMENT
Article continues below this ad
But it looks like the Warriors will have to face another challenge soon. And it might be even tougher than struggling to get to the playoffs. The Warriors have to now ensure that Stephen Curry doesn't slip away.
Stephen Curry is about to hit the free agency market
ADVERTISEMENT
Article continues below this ad
Most people think that Curry will play for the Golden State Warriors for a long, long time. One of the greatest shooters in NBA history has achieved the most success with them, and likewise. His entry into the Dubs changed the fate of the franchise forever. It is safe to say that there might not be a Warriors' dynasty to look back at if it weren't for him.
Unfortunately, Curry's current contract will expire after the 2021-22 season and he will be entering unrestricted free agency. The two parties had an opportunity to draft an extension last offseason, but they did not agree with the terms.
While most fans and colleagues are not worried about Steph leaving, the recent All-Star game has put things into a perspective nobody had thought of before.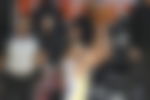 LeBron James and Steph teaming up
Ever since LeBron James and Steph joined forces to defeat Team Durant in the All-Star Game, some rumors have been floating around. The two were seen bonding like never before, on and off the court, which has got some people worried.
ADVERTISEMENT
Article continues below this ad
In fact, Brian Windhorst has suggested that Bron might have started the process of recruiting Curry to join the Lakers. As crazy as that sounds, nothing is set in stone.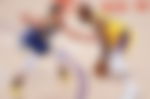 Although the most likely scenario is that Steph will not leave the Warriors, unexpected exits are the league's specialty. However, Curry will have to tread lightly before he makes any decision. Abandoning a team that relies on you is never taken well by anyone. What do you think Curry will do?
ADVERTISEMENT
Article continues below this ad
Read also- 'Worth the Price of Admission': Hall of Famer Rick Barry Explains Why He Loves Watching Stephen Curry Play