'Where Kobe and Jordan Played': Clippers' Tyronn Lue Reveals His Plans with Kawhi Leonard
Published 12/21/2020, 10:44 AM EST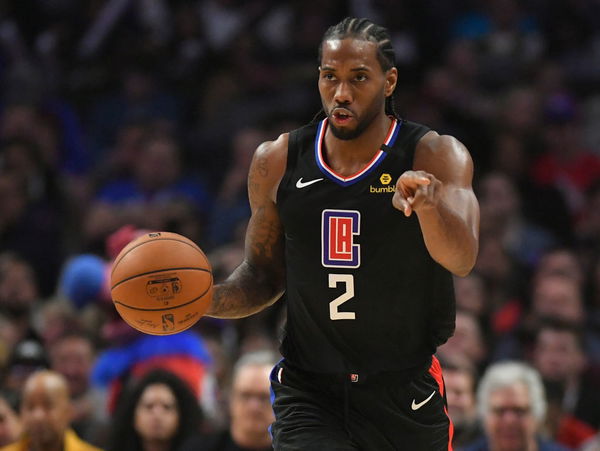 ---
---
The Los Angeles Clippers had a disappointing 2019-20 season. Despite having two superstars in Kawhi Leonard and Paul George, the Clippers choked in the second round of the playoffs.
ADVERTISEMENT
Article continues below this ad
Understandably, Steve Ballmer and the front-office were dissatisfied with their long-term coach, Doc Rivers, and fired him after seven years of service.
The main reason for the team's collapse was chemistry. The Clippers' front-office understood that a coach who knows the players can help the team build the necessary chemistry. This was the reason for which they brought in former assistant coach Tyronn Lue as the head coach.
ADVERTISEMENT
Article continues below this ad
Ty Lue determined to Change Kawhi Leonard & Clippers' play style
Clippers' new head coach Ty Lue recently spoke to ESPN. He emphasized that the team is looking to change the way they play. He said, "We have put in two or three sets from the triangle and let Kawhi play in those spaces where Kobe and Jordan played in those spots as well.
"[Leonard] loves those two players. He really respects and looks up to those guys, so we're just trying to put him in positions [to succeed]. I was able to play with both those guys, but I also played in the triangle, so just trying to teach him that as well as teaching our team as well."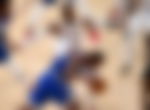 Kawhi Leonard also reacted to the same. He said, "If I can get us in our offense and make sure we [are] running our plays, at a good pace and we are making hard cuts and we're reading our options out there, that makes me happy.
"I just want to play better basketball this season. A lot of things last year [were] way too much iso basketball."
Can Ty Lue guide Kawhi & co. to a title?
Last season, the Clippers were abysmal. They were too dependent on their stars, Kawhi Leonard and Paul George. They had a deep bench, but they just did not fit the system.
ADVERTISEMENT
Article continues below this ad
Their new head coach, Ty Lue, will hope that the roster can fit in the Triangle Offense playing fluid basketball and not depend on iso ball with Kawhi and George.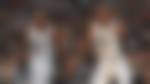 Kawhi, along with Paul George, has a point to prove this season. 'The Klaw' has won a championship in every team he has played. He will hope that he can do the same with this Clippers side.
ADVERTISEMENT
Article continues below this ad
The side has also added some reinforcements in Nicolas Batum as their backup power forward and Serge Ibaka, who replaces Harrell to start at the center position.
Kawhi and George will be eager to perform to their full capability. If we see prime Kawhi and George perform, the Clippers surely will be in the running for a championship.