While Andrew Wiggins Chose Silence, Girlfriend Mychal's Cryptic "Dad" Tweet Triggers Fans: "She's Not Denying Anything or Setting Anything Straight"
Published 03/19/2023, 8:30 AM EDT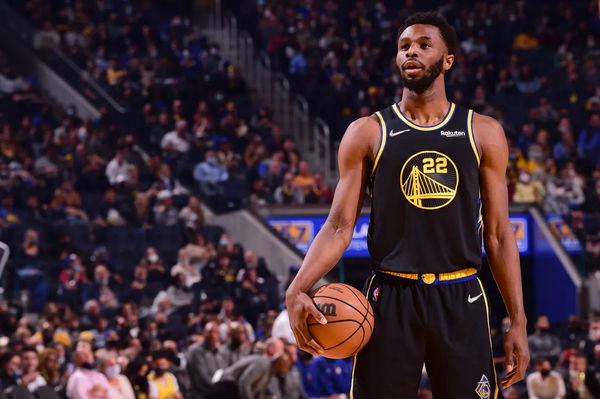 It has been quite a dramatic NBA season, especially for the Golden State Warriors. The team has been making the rounds in the news for many reasons lately. While the team continues its struggles on the road, star Andrew Wiggins' extended absence has led to some unwanted attention. The reasons for his absence are still unknown with a few unsettling rumors propping up on Twitter.
While the Warriors have revealed that the player is on a leave for personal reasons, the speculation suggests it's due to Wiggins' girlfriend, Mychal Johnson's infidelity. Wiggins hasn't addressed the rumors as expected, but the increasing noise forced his girlfriend to step in and clear the air. This has led to fans keeping a keen eye on all her Twitter activity and her latest tweet has caught the NBA world's attention.
Everyone confounded over "personal" reasons behind Andrew Wiggins' absence
ADVERTISEMENT
Article continues below this ad
The team and Warriors' management have been silent on the matter and respected the player's privacy. However, it has left fans demanding answers, because of the team's flailing chances of going back-to-back after last year's championship win.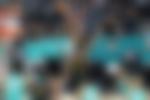 As the speculation grows, the rumor of Wiggins' girlfriend cheating on the Warriors star with his best friend has piqued fans' curiosity. Addressing the rumors, Johnson tweeted, "Literally the farthest thing from the truth. It's sad y'all even doing this."
Now, her latest tweet has again got fans speculating. Last night, Mychal tweeted, "My dad a real one. IYKYK." While it is difficult to deduce the exact meaning behind her tweet, fans have offered their opinions.
The Dubs fans are prying for more information
It is possible that the tweet might not be as cryptic as fans are making it out to be. However, considering the current situation around Wiggins, it was difficult for the fans to stay silent. One fan responded by commenting, "She's not denying anything or setting any thing straight."
She's not denying anything or setting any thing straight.

— Ojulu Onyongo (@Jewelz651) March 19, 2023
It seems like the fans are smelling something fishy given that the player has been completely silent and missing for four weeks now. Here are a few more tweets from the fans asking for clarity:
No update from @22wiggins ? You talking about your dad but not your kids supposed dad…. that's a jab @22wiggins ……. the post is showing your hand…..

— Michael Kelly (Veteran and Libertarian) (@NineStripeVet) March 19, 2023
Your kids wanna say the same thing, but they are not sure who they are talking about.

— Fake Account (@Fakerz23) March 18, 2023
What about baby daddy though?

— The Moneylist™️ (@the_money_list) March 19, 2023
While a lot of fans are asking for clarity on the rumors, some are just concerned about the family and Wiggins' possible return to the game.
Hope wigs is doing good and all the family

— 🌟 (@OvOsauce1) March 19, 2023
When is Wiggins coming back? 😭

— Joanna Rose (@joannarose0000) March 19, 2023
🙏🏾 for you, Wiggins and your family. Ignore all the noise!

— Smith (@Shirley1982boys) March 19, 2023
ADVERTISEMENT
Article continues below this ad
Hope the best for wigs and your family. Y'all will pull through 🙏

— ⋆ (@nicknbagenda) March 18, 2023
ADVERTISEMENT
Article continues below this ad
Let us know what you think about Andrew Wiggins' absence and stay tuned for updates. 
WATCH THIS STORY: 3x NBA Champion Dwyane Wade and Stephen Curry's Wife Ayesha Join Hands for a Noble Cause
Edited By: Pragya Vashisth