Who are Kobe Bryant's Parents and Why did they Have a Rusty Relationship with Him?
Published 05/14/2021, 1:56 AM EDT

Follow Us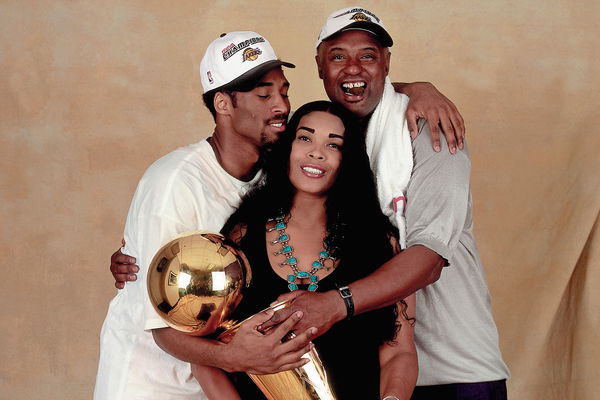 Kobe Bryant might be one of the most influential players in basketball history. Playing for a legendary franchise in the Los Angeles Lakers, Bryant transcended into one of the best players to ever play the game of basketball.
Kobe certainly made the most of his time with five NBA championships, 2 Finals MVPs, and 18 All-Star appearances. But who was this legendary Laker born to? Let's take a look at the parents of Kobe Bryant.
Kobe Bryant's parents- Joe 'Jellybean' Bryant & Pam Cox Bryant
ADVERTISEMENT
Article continues below this ad
While Mamba certainly made the Bryant name prominent in the NBA, he was not the first Bryant to play in the prestigious league. Kobe's father Joseph Washington Bryant started his career by playing college ball with the Le Salle Explorers and exploded to the scene averaging 20.8 points, 1.1 assists, and 11.1 rebounds per game for the two seasons he played there.
Due to his impressive numbers, he was selected with the 14th pick by the Warriors. He was then immediately traded to the Philadelphia 76ers. But Joe couldn't solidify himself as a star in the league and was a useful role player at his peak.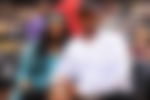 Seeing no major improvement in his role, Joe Bryant knew he needed a change. So after spending eight years with teams like 76ers, San Diego Clippers and the Rockets, the forward opted to play overseas and eventually left the States and went to Italy to play in the Italy – LBA Serie A.
Joe eventually made his return to the league by becoming the head coach of the WNBA outfit Los Angeles Sparks. But since 2011, he hasn't taken up coaching roles in the NBA or the WNBA and remains out of the limelight.
Kobe Bryant's mother Pam Cox was the sister of former Bullets' guard Chubby Cox. In 1975, the year Joe entered the NBA, Pam Cox and Jellybean Bryant got married, and eventually raised Kobe along with his sisters Sharia and Shaya Bryant.
Mamba's fractured relationship with his parents
During the start of Kobe's career, his parents were pretty supportive in their son's NBA journey. They even celebrated Mamba's first NBA championship win when the Lakers won the title in 2000.
But things grew pretty sour between Kobe and his parents. The primary reason for this was KB24's relation with Vanessa Bryant. Belonging primarily to a traditional African-American family, Mamba's parents objected to Vanessa, who was from a different race.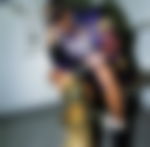 ADVERTISEMENT
Article continues below this ad
The falling out was pretty evident in 2001, when Kobe was upset despite winning his second trophy for the Lake Show. Their situation did not improve for years with both the parties remaining at a cold war.
Things got worse when Joe and Pam Bryant tried to sell off a few memorabilia belonging to Kobe. Understandably, Black Mamba was frustrated by their actions and filed a lawsuit against his parents.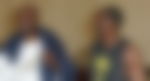 ADVERTISEMENT
Article continues below this ad
Bryant even spoke about the icy relation he shared with his parents. In an interview with ESPN in 2016, Kobe said, "Our relationship is s–t,". I say, 'I'm going to buy you a very nice home,' and the response is, 'That's not good enough?' Then you're selling my s–t?"
But things eventually got better between Kobe and his parents. After he retired, Bryant
reportedly
tried to make amends and mend the relation between his parents and his families. With Mamba gone, one can only hope that Joe and Pam reconciled with Vanessa Bryant.