"Who Could These Teams Give Us?": Rumours Suggest Michael Jordan Enters the Race for $163 Million NBA All-Star; Draws Stern Fan Reactions
Published 08/17/2022, 12:28 AM EDT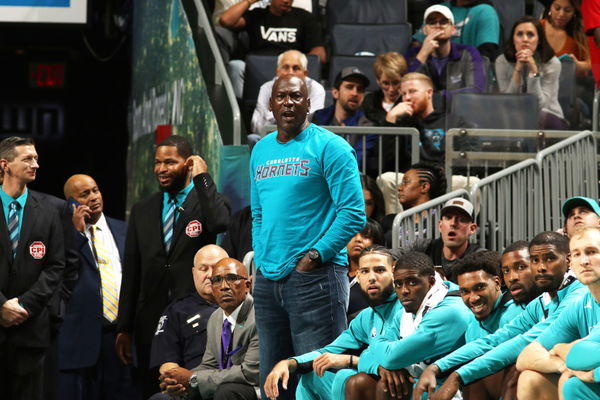 Every off-season, some elite talent is always up for grabs. However, this time around, the stakes are much higher. Kevin Durant is by far the biggest name on the list. However, there have been steamy talks around Utah Jazz's Donovan Mitchell. After the Miami Heat made the first move, Michael Jordan reportedly wants to join the race for Spida. However, Utah Jazz fans were not completely on board with the idea.
After another horrid exit in the NBA playoffs, the Jazz's downfall began. The first bullet came when they traded 3-time DPOY Rudy Gobert, breaking their prolific duo. This left Mitchell confused. Likewise, trade talks were bound to come in. The Miami Heat and the New York Knicks were first to act. Although those talks have slowly come to a standstill. However, others are still eyeing the 3-time All-Star.
ADVERTISEMENT
Article continues below this ad
Notably, the Michael Jordan-led Charlotte Hornets and the Washington Wizards are trying to snatch the offensive powerhouse.
Michael Jordan wants to rope in Mitchell
Donovan Mitchell has arguably been one of the best scorers in basketball. The 3-time All-Star has led the Jazz in the playoffs. Coming off a stellar season averaging 26 points per game, the Jazz guard is a hot commodity. The Hornets and Wizards are both looking to make the playoff berth and need a killer scorer.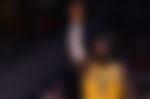 And Spida is perhaps the answer to their calling. However, Utah Jazz fans were stern. They believe these teams have nothing to offer in return.
ADVERTISEMENT
Article continues below this ad
The Washington Wizards, are hungry to have a scoring maestro besides Bradley Beal. After signing one of the largest contracts, Washington wants to make a change. However, acquiring Mitchell will likely cost them big time. A pairing with Beal would certainly be dangerous against any team. With major playoff experience, taking the gamble for Donovan Mitchell could be pivotal.
And MJ is going through the same curve. The Charlotte Hornets have gone back-to-back years of missing the playoffs. A young LaMelo Ball has developed into one of the best passers in the NBA. Likewise, a partnership with an elite scorer like Mitchell, and the Hornets could have a prolific duo on their hands.
Watch This Story: Michael Jordans 5 Rumored Affairs After Divorce with Juanita Vanoy 
ADVERTISEMENT
Article continues below this ad
Averaging 7.6 assists a game, having a dependable facilitator works out well for Mitchell. With the potential to be a showtime duo, Michael Jordan is sure to make a relentless push.
With two young rosters looking to get Mitchell, the competition is getting fierce. At the end of the day, where do you think Spida will land? Let us know your views in the comments below.