'Who Does This' – Spurs' DeMar DeRozan Reveals His Reaction To The 60-Point Performance By Kobe Bryant
Published 04/15/2021, 11:20 PM EDT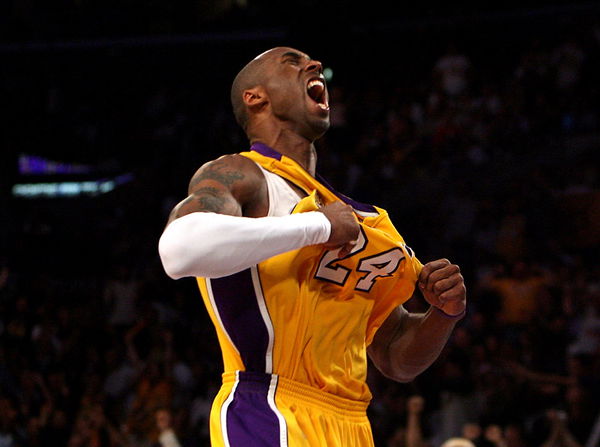 ---
---
A couple of days ago, the NBA celebrated an iconic performance by late Lakers' legend Kobe Bryant, who scored an astonishing 60 points against the Utah Jazz in his very last game in the league.
ADVERTISEMENT
Article continues below this ad
It was a statement 'Black Mamba' performance who was known for his incredible scoring prowess. In-fact he displayed the scoring machine he was with multiple memorable performances peaking at a mind-boggling 81 point performance.
DeMar DeRozan speaks about the 60-point performance by Kobe Bryant
ADVERTISEMENT
Article continues below this ad
Kobe arguably was one of the most influential players in the league in the 2000s. Be it his flair with the ball or his varied scoring arsenal, many modern NBA players modelled their games on Black Mamba.
One of his biggest followers was former Raptors' star DeMar DeRozan. Be it his impressive ball handling skills or his scoring prowess from the mid-range, DeRozan almost looks like a Kobe shadow playing on the court.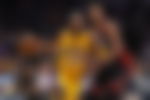 Rarely does a player bow out in such a fashion as Mamba did from the game. His 60-point performance certainly left its mark on fans and players alike.
DeRozan recently sat for an interview with the Los Angeles Times. There, the 4-time All-Star described the moment he saw Kobe drop those 60-points.
"I stood in front of my TV in Toronto, my hands on my head, my eyes getting wider by the second. I thought Kobe would do something special. But … I mean, come on … who does THIS?"
"I'd known Kobe a long time. I knew how hurt he was, how tired he had to be. Sixty points is crazy. Fifty shots are crazier. Thinking about it now, I still can't help it."
Till date, Kobe's 60-point performance remains as one of the finest individual performances the Staples Center has ever witnessed.
What next for DeMar DeRozan?
ADVERTISEMENT
Article continues below this ad
While his idol might have had one of the most successful careers in the NBA, the same cannot be said for DeRozan. The 31-year-old is a beast when at his best and has had multiple successful regular seasons.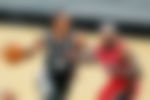 But it is the post-seasons he has faltered so far. Ironically, even the Raptors won a championship once DeMar was traded from the team. With his prime running out, DeRozan's championship window is also diminishing.
ADVERTISEMENT
Article continues below this ad
With an expiring contract, DeRozan has two choices now. He can either become a star player in a fringe playoff contender or join a championship contender with a diminished role. What do you think DeMar DeRozan should opt for in the off-season? Will he be able to win a championship in the near future?