Who is Alex Rodriguez, the New Part Owner of Minnesota Timberwolves?
Published 04/14/2021, 11:45 PM EDT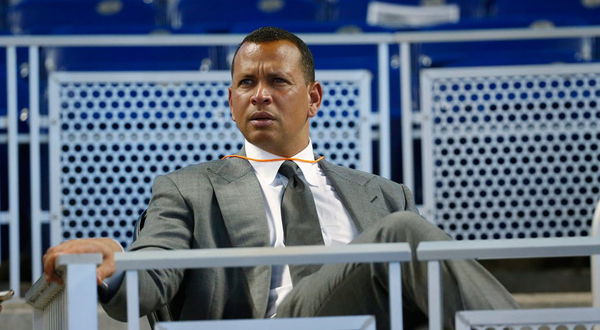 ---
---
Remember the year 2014 when business mogul Steve Ballmer purchased the Clippers? Back then, it was a whopping $2 Billion deal that stunned one and all. Today, the news is out for Minnesota Timberwolves to undergo a similar paradigm shift. 
ADVERTISEMENT
Article continues below this ad
Alex Rodriguez is that name, which is all set to complete the purchase of the NBA team based out of Minneapolis. This comes as refreshing news for the franchise that needs a rebuild to become relevant. But who is Mr. Rodriguez, and what is all the hype about?
Alex Rodriguez and his long-term desire to become a sports owner
ADVERTISEMENT
Article continues below this ad
It shocked the world when the very frank and straightforward rookie Anthony Edwards reacted "I don't know who that is" to an Alex Rodriguez mention. So, it becomes important to introduce an otherwise popular former star. 
A-Rod is a renowned 45-YO retired pro baseball shortstop and third baseman. He played for more than two decades for the MLB under the banners of Mariners, Rangers, and Yankees.
Today, he is a proud philanthropist and also a Shark Tank investor who has made some business leaps after hanging his cleats. The owner of A-Rod Corp founded Monumental Capital Management in 2012 and has been an investor in successful ventures like Snapchat, etc. 
Apart from all the goodie-good things, he has faced controversy for underground poker and the alleged use of performance-enhancing drugs.
Fast forward to the present day, the man who failed at his purchase intentions of the New York Mets is all set to acquire the Wolves. Shaking hands with former Walmart e-commerce CEO, billionaire Marc Lore, they have agreed to a $1.5 billion trade.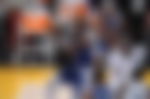 When A-Rod reacted to Timberwolves' Anthony Edwards' remarks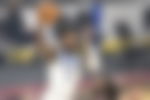 Anthony Edwards' candid comment on not knowing the personality attracted criticism from footballer Keyshawn Johnson. However, the future owner of the Wolves, Mr. Rod, took the rookie's comments lightly and responded on Instagram. He wrote, "Hi Anthony. I'm Alex! What's good my guy" and dropped an emoji. 
On a serious note, this move is still pending approval from the NBA owners. But one thing is sure, the transition of power will not come overnight, as the current owner Glenn Taylor may still operate for the next two years.
ADVERTISEMENT
Article continues below this ad
The whole idea behind this slow shift is for Glenn to make the important decisions and train the duo of Alex and Marc before they assume 100% ownership. Interestingly, Glenn had purchased the franchise in 1994, just four years after it came into existence, for $90 million.
For the Wolves, this comes as good news because they desire a makeshift to become a playoff team. After the Kevin Garnett era, they have played the postseason only once. So perhaps the star power of Rod's girlfriend JLo, the business acumen of A-Rod, the tech-savvy Marc Lore, and some future drafts will change the Wolves' fate.
We wish them all the luck!
ADVERTISEMENT
Article continues below this ad