Who is James Jones, General Manager of the Phoenix Suns?
Published 07/01/2021, 2:16 AM EDT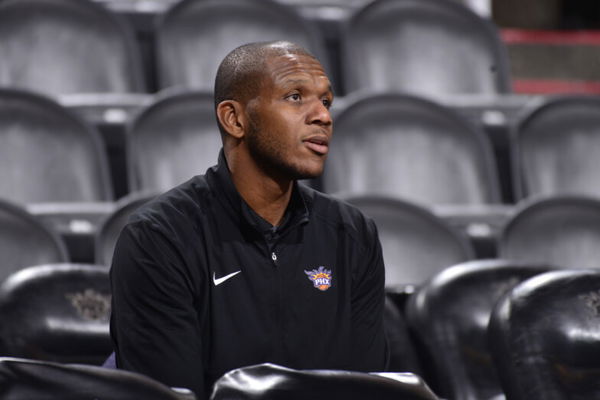 It's time for the Phoenix Suns to celebrate their entry into the NBA Finals after defeating the LA Clippers in Game 6 of the Western Conference Finals. While the roster does deserve a lot of the credit for the franchise's success, so does the front office. This includes the Suns' General Manager James Jones.
Who is James Jones?
In James' 14 seasons in the NBA, he was the journeyman wing but is recognised for his contributions when he was playing for the Miami Heat. He added two championships to his resume with Miami in 2012 and 13, after which he won his third with the Cavaliers in 2016.
ADVERTISEMENT
Article continues below this ad
James headed towards retirement and instantly joined the Suns, initially as the Vice President of basketball operations. A year later, he was named interim general manager and in 2019, his 'interim' tag also came off.
How the face of the Phoenix Suns changed
His leadership in the Suns has created a winning culture in the organisation. From hiring the runner-up of the Coach of the Year Award this year, Monty Williams, to acquiring veteran Chris Paul, he did everything right.
This helped the Phoenix Suns improve their 34-39 record, to the second-best in the Western Conference with 51-21. Another genius move of his was bringing in Cameron Payne, who has clearly outperformed on the floor int he playoffs.
Now, the Suns are headed for the NBA Finals for the first time since 1993. But James has been given credit for his excellence as well.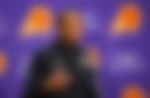 WATCH THIS STORY: Devin Booker, Dennis Rodman & Other NBA Players Who Have Dated Celebrities
Executive of the Year
Right before the Suns were heading to play Game 1 against the LA Clippers, Jones was named Executive of the Year. He had 65 points and his close competitor Dennis Lindsey, Executive VP  of Basketball operations of Utah Jazz had 61 points.
ADVERTISEMENT
Article continues below this ad
Bryan Colangelo in 2005 was the last executive from the Phoenix Suns to win this award. Undoubtedly, Jones deserves it. The incredible turnaround under him has the Suns inches away from a championship.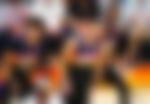 The Suns now await the result of the Bucks vs Hawks series. With the series tied up at 2-2, it's highly likely it will stretch to a Game 7. Who do you think the Suns need to preparing themselves for? Will Jones' Suns come up big against them as well?
ADVERTISEMENT
Article continues below this ad