Who is Kobe Bryant's Wife Vanessa Bryant? Family Life, Net Worth And More
Published 03/29/2021, 9:12 AM EDT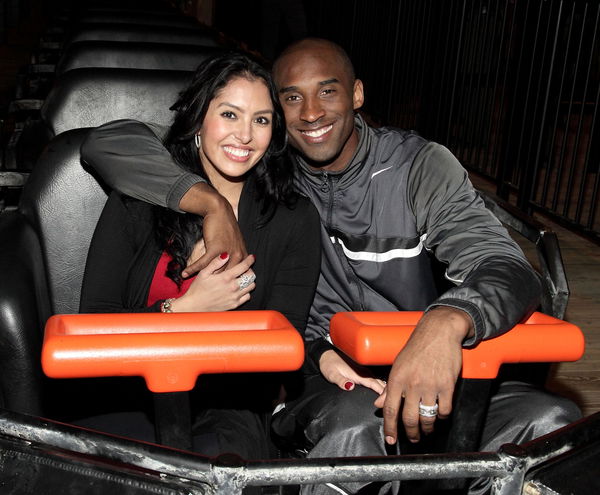 ---
---
Los Angeles Lakers' late-great Kobe Bryant is dearly missed by fans and colleagues alike. Kobe, who spent the entirety of his NBA career with the Lakers, passed away in a terrible helicopter crash that also took away his daughter Gianna Bryant and seven others. Since then, everyone has seen his wife Vanessa Bryant giving it her all to keep the legend's memory alive.
ADVERTISEMENT
Article continues below this ad
Getting Kobe's sneakers delivered to his fans during the pandemic, posting his pictures all over her Instagram, and even unveiling a special Hall of Famer jacket of his – Vanessa has emerged as a heroine for Kobe's legion of fans.
While we all know the things she does for him, we hardly know much about her.
ADVERTISEMENT
Article continues below this ad
Who is Vanessa Bryant? When did she marry Kobe Bryant?
Vanessa Liane Bryant was born on May 5, 1982, in Huntington Beach, California. She is the daughter of Sofia Liane, who is of Mexican descent.
While she was a part of the varsity cheerleading squad in her high school years from St. Boniface Parochial School in 1996, she completed her graduation with honors in 2000 from Marina High School. Surprisingly, she got married to Kobe at the young age of 18!
In 2003, they were already welcoming their first child, Natalie Bryant, into the world. Unfortunately, she suffered a miscarriage in 2005 but was blessed with another baby girl, Gianna, in 2006.
The couple has always had a rocky marriage. They were at a crossroads in their relationship and even filed for a divorce in 2011. But just two years later, they gave their marriage another shot and called off their divorce very publically in 2013 on social media.
Right after, they had two more daughters, Bianka and Capri, in 2016 and 2019, respectively. Vanessa is currently 38 years old and is more than a foot shorter than her late husband.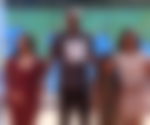 What does she do for a living?
From a very young age, Vanessa had an inclination towards acting and even aspired to become a make-up artist. However, she ended up becoming a model and has starred in various music videos of famous artists. From Snoop Dogg, Ludacris, Pharrell, to many more, she has done it all.
In fact, Kobe Bryant and Vanessa met on one of her shoots. Who knew Vanessa's modelling career will lead her and Kobe to find the love of their lives!
Net Worth
Vanessa, who was clearly the sole heir of Kobe's billion-dollar empire, ended up becoming worth $600 million after his passing. However, she faced a lot of drama just a year after his death, that too because of her own mother.
Sofia Liane filed a lawsuit against her own daughter, demanding to be paid back $5 million for apparently being the "babysitter" to her kids and her "personal assistant." She even claimed that Kobe had sworn to take care of her financially. But contrary to what she expected, she received a lot of backlash for the lawsuit she filed.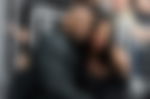 Now, there is much more clarity on who the Lakers' legend Kobe Bryant's wife is. One can't even fathom the pain she went through losing her husband and daughter in one go. But the way she tries to keep Kobe's memory alive now is commendable.
ADVERTISEMENT
Article continues below this ad
Read also- 'Gigi and Kobe Tattooed': Vanessa Bryant Reveals What Keeps Her Strong After Losing Kobe Bryant
ADVERTISEMENT
Article continues below this ad