Who Is Maverick Carter? How Did He Help in Establishing a Legendary Empire Alongside LeBron James?
Published 09/08/2021, 9:18 AM EDT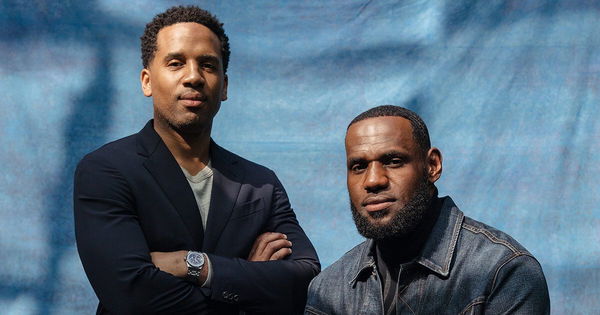 ---
---
Ever since LeBron James stepped into the realm of basketball, never once has anybody doubted his potential. And it all goes back even to his high school days, where the media and analysts went absolutely berserk when they witnessed his talent. Of course, Bron's mother was beside him throughout his journey. But there is someone in his life who doesn't get as much credit for LeBron's success, whether it is on or off the court. This man is Maverick Carter, who, to date, is LeBron's best friend.
ADVERTISEMENT
Article continues below this ad
How Maverick Carter had something to do with LeBron signing with Nike
Bron and Carter were like two peas in a pod while attending St. Vincent-St. Mary High School in Akron, Ohio. However, because Carter was a senior, he went off to college before his friend even graduated. To continue playing basketball, he went to Western Michigan University, where his stay was short. He eventually realized this wasn't something he was the best at and wanted a shot at some other endeavors.
ADVERTISEMENT
Article continues below this ad
Once he dropped out of college, he went on to intern at Nike. And this really came in handy because once LeBron got out of high school, he had a contract with one of the biggest brands waiting for him. Carter definitely had a role in it.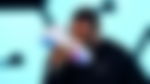 WATCH THIS STORY: Top Five Reasons Why the 90s NBA Featuring Michael Jordan Easily Tops Current Day NBA
How he used his business intellect to help LeBron James thrive in this industry
However, the best decision that he made for Bron's career was back in 2008. At the time, LeBron was going to play for Team USA at the Beijing Olympics. But only Carter saw this as a great business opportunity. He somehow convinced Jimmy Iovine, the co-founder of Interscope Records, to give him 15-pairs of the Beats by Dre. headphones, which hadn't been released yet.
Carter's plan was to give all of it to Bron, tell him to distribute it on the plane to all of his teammates. And this worked wonders. When their flight landed, all superstars were wearing these smooth-looking headphones which had never been seen before. The market instantly gobbled all of it. Who can be a better trend-setter than NBA players?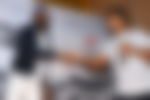 From getting deals for commercials and documentaries, Maverick's has been the brain behind it all. He even landed the deal that got Bron the partial ownership of Liverpool FC.
Kicked off their very own media company in 2020: SpringHill Co.
ADVERTISEMENT
Article continues below this ad
Once LeBron started making an impact in different ways off the court as well, there was no turning back. So, Carter and he decided to build a media company called SpringHill Co. which is something they announced in the summer of 2020.
As per CNN, this dynamic duo was able to raise $100 million to get things started. And the two even have designated roles, with James as the chairman and Maverick as the CEO. In fact, they started SpringHill Co. exactly on March 11.
ADVERTISEMENT
Article continues below this ad
Maverick has been a part of a lot of ventures with his dear friend, LeBron. He didn't care whether or not he got the limelight, he only focused on making the big and vital moves behind the curtain, as long as it worked in LBJ's favor. According to Undefeated, Carter and James had this big-picture vision even before he was drafted. Thanks to Carter, Bron continued to only accumulate wealth and fame.