Who is Steph Curry's Brother Seth Curry & Father Dell Curry?
Published 02/16/2021, 3:00 PM EST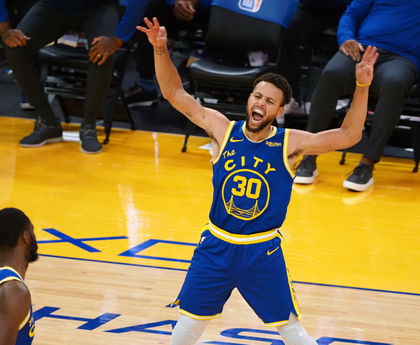 ---
---
The Golden State Warriors are one of the best teams in the modern era. They have done it all – dominated the regular season and the postseason. However, it wouldn't have been possible without their franchise star, Steph Curry.
ADVERTISEMENT
Article continues below this ad
Curry entered the league in 2009, but he was never touted to become the superstar that he is today. In the early years of his career, he faced numerous injury issues that hindered his growth. But he overcame all the adversaries and became arguably the best shooter of all-time.
Steph Curry is not the only NBA player from the Curry family. His father spent 15 years in the league, and Steph's brother also plays in the league right now. Let's take a glance at the career of the Curry family in the league.
ADVERTISEMENT
Article continues below this ad
Who is the father of Steph Curry?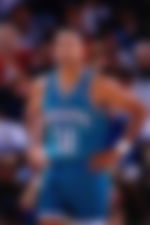 Dell Curry (Steph's father) played in the league for 15 seasons! During his playing years, he was also known as one of the most lethal shooters in the league. To put things in perspective was a 40.2% career three-point shooter.
Considering he majorly played in the mid-80s and the 90s, it's as insane as it sounds. However, unlike Steph, Dell never won an NBA Champion and was unable to even become an All-Star. The only accolade that Dell has to his name is being the 1993-94 NBA sixth man of the year.
After retiring from the league in 2002, Dell hasn't been involved with the game of basketball. Although he was expected to become the assistant coach for the then-Charlotte Bobcats, the deal never came to fruition.
Who is the brother of Steph Curry?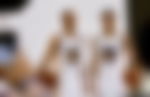 Seth Curry (Steph's brother) followed in the footsteps of his brother and father and entered the league at the age of 23. Seth is also an incredible three-point shooter, but he has never found a home with a particular team in the league.
In fact, apart from being a part of the Dallas Mavericks for two years, Seth has never spent more than one season with a team. However, this season, Seth has been in excellent form and is playing a crucial role for the Philadelphia 76ers.
ADVERTISEMENT
Article continues below this ad
Seth doesn't have any accolades to his name so far, but he is second all-time in career three-point percentage with 44.5%.
This pretty much concludes everything you need to know about the Curry family. While each of them has tried their luck in the league, Steph is without the doubt the most successful player out of the lot.
ADVERTISEMENT
Article continues below this ad
What are your thoughts on the Curry family? Let us know your views in the comments section down below.