"Who the F*CK Is That": This NBA Rookie Stunned a 7 Ft Shaquille O'Neal in His Very First Game Against Him
Published 04/10/2022, 10:30 AM EDT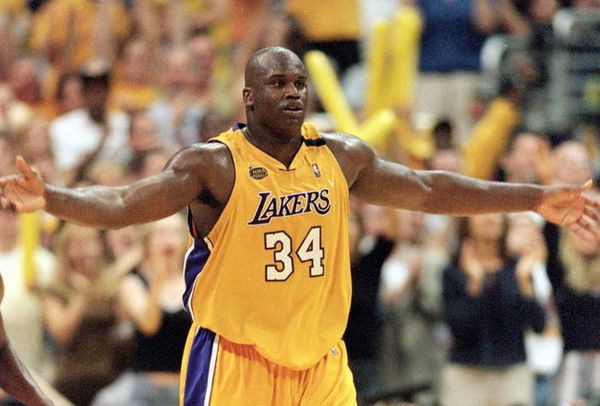 Shaquille O'Neal spent 19 years in the NBA and played for 6 different franchises. The Orlando Magic drafted the 19-year-old Shaq as their first pick overall. Shaq had drawn a lot of attention since his college days at Louisiana State University. Shaquille O'Neal played for the LSU Tigers in the NCAA tournaments.
Shaq was always physically more dominating as compared to all the other kids that he played against. The center drew attention quickly as his performances continued to grow. 
ADVERTISEMENT
Article continues below this ad
Not many impressed the scouts and team members as quickly as Shaq did. 'The Big Shamrock' made his mark in the league right from his first season. After playing for the Magic for four years, Shaq joined the Lakers, and that is where he turned himself into a legend.
WATCH THIS STORY: 5 surprising things owned by Shaq.
His presence was acknowledged, and everyone heaped praise on him. However, there was one such NBA star who impressed, rather stunned Shaq when they first played against each other.
Jamal Crawford stunned Shaquille O'Neal
Recently on The Big Podcast with Shaq, the special guest was Jamal Crawford. Jamal played in the NBA for 19 long years. Although he could not win an NBA championship, he once stunned Shaq with his performance in his rookie season.
In the recent episode, 'The Big Accountability,' Shaq admitted that he had never heard of Jamal before he saw him play against his Lakers side in 2001.
Shaq revealed how he got to know about Jamal Crawford. Shaquille also mentioned that he was impressed by the rookie. He said, "No disrespect to you or any other college player. But I wasn't paying attention to college [basketball]. Like I didn't hear about you until I first saw you. You came on for that pick and roll. I went back to the bench like yo man who the f**k is that."
ADVERTISEMENT
Article continues below this ad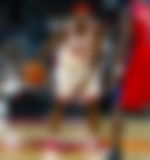 Jamal also agreed that college basketball sometimes gets unnoticed as he also doesn't pay much attention to the college games. He revealed that he doesn't particularly follow college basketball games unless he knows the players or there is a big hype around a particular game or the tournament.
ADVERTISEMENT
Article continues below this ad
Nischelle Turner was quick to recognize that this was exactly how Shaq is and Jamal mentioned how the birthdays of two former NBA players are close by and hence the similarities.
Jamal Crawford had the honor of impressing Shaq when Shaq was bossing the league. It was an absolutely huge moment for Jamal because for a rookie to hear such a thing from a player of Shaquille O'Neal's stature is a special moment in any player's life.