"Whoever Gets Him Winning a Championship Ring", "Trade Everyone but the Young Core": NBA Fans React as Michael Jordan's Hornets Seem Done With Stephen Curry's Former Teammate
Published 08/19/2022, 8:00 AM EDT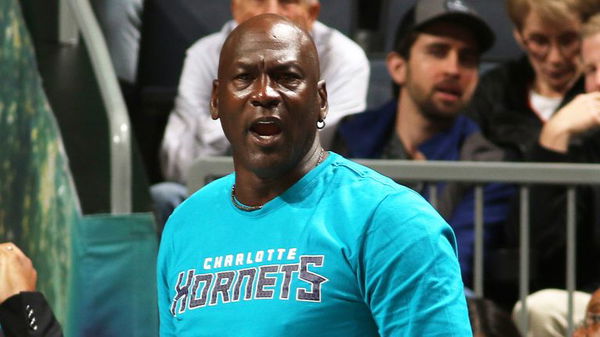 The Charlotte Hornets have been in a rebuilding phase for several years now. And next year could be exactly the same. The good news is they have a budding star in LaMelo Ball, who has already amassed a massive fanbase with his flair on the NBA court.
ADVERTISEMENT
Article continues below this ad
Ball is still arguably miles away from reaching his full potential; however, the Hornets won't shy away from giving him the keys to drive them towards success. The Hornets though, still have a long way to go before they can be considered a lock in the playoff picture. As a result, with a handful of expiring contracts pilled up, one might expect Michael Jordan's franchise to undergo a roster overhaul.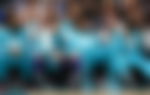 ADVERTISEMENT
Article continues below this ad
The Hornets could be in the market to sell in order to acquire certain key assets that might usher in a winning culture. Kelly Oubre Jr. is one name that has persisted in the rumors of a departure from Charlotte. Oubre Jr. signed a two-year contract with the Charlotte Hornets last season and will be entering the last year of his deal.
Therefore, there's a chance he might remain with the team and leave next year in free agency. However, an anonymous Eastern Conference executive thinks otherwise. He believes the Hornets will try to trade the former Golden State Warriors player this season.
Oubre is only 26; however, he is a proven asset in this league. The forward is the man for any squad looking to add a high-energy player to their squad. He's coming off a season in which he averaged 15 points on 44% shooting from the field and 35% shooting from downtown. Considering he started most of his games off the bench, they are certainly impressive numbers.
The Hornets might target some draft compensation or a promising young player in return for Oubre Jr.
NBA fans weigh in on the Hornets' intention to move on from Kelly Oubre Jr.
For several seasons, the Hornets have been in rebuilding mode. A roster revamp might be the next move for them, with Kelly Oubre Jr. expected to be one of those affected.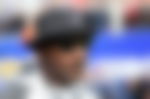 Several suitors are likely to be there for Oubre Jr.'s signature. He's an athletic forward who can put points on the board in several ways. However, it is not simply his offense that draws people to his game. His intensity and 6'6″ wingspan are great assets to have. He has his issues defensively but is working to be a better two-way player.
He was a consistent performer for a struggling Hornets despite the bench role he got. And after only one season, his time in Charlotte seems to be coming to a close. NBA fans couldn't help but react to the news of the Hornets looking to trade Oubre Jr.
Uh oh who ever gets gets him is winning a chip

— IB (@SFG_IB) August 18, 2022
Why? He has his issues defensively, but he's a respectable offensive player, he's got size, and he's making a reasonable amount of money. Only reason you'd trade him is if you think he's gonna leave in Free Agency.

— Cifer04 (@shan_yuga) August 18, 2022
He should come back to the suns

— Lailaheliza8 ᴺᴹ (any pronouns) (@Lailaheliza2) August 18, 2022
to be honest due to miles issues it might be smart to blow the team up around melo and build for him

— chris vanginkel (@cjvangin) August 18, 2022
Right move. Too many shooters/ball handlers on Hornets

— DYD BETTING (@dydbetting) August 18, 2022
ADVERTISEMENT
Article continues below this ad
Why? Best bench player we have.

— Langston Hardaway 🥝🤙🏽 (@eno_hues) August 18, 2022
They should be looking to trade everyone not named ball

— A man with no gm (@kuzmabetter) August 18, 2022
ADVERTISEMENT
Article continues below this ad
Do you think the Charlotte Hornets should look to trade away Kelly Oubre Jr.? Let us know your thoughts in the comments below.