'Whoop Your A**': Former Rival Remembers How He Woke up Michael Jordan and Paid for It
Published 06/01/2021, 5:30 AM EDT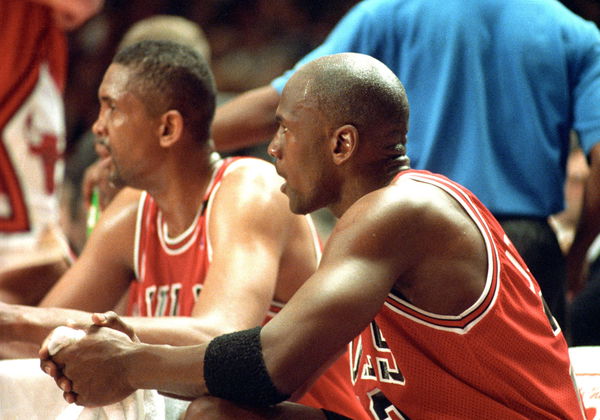 ---
---
The NBA coaches of rival teams during the 90s must've added an important pointer in their playbook suggesting that one should never trash talk MJ because Michael Jordan taking things personally had the power to consume his opponents whole. 
ADVERTISEMENT
Article continues below this ad
Air Jordan was one such bull on the court who would play not to win, but to demolish, crush, and puncture his challengers. Remember when he felt disappointed with Karl Malone winning the 1997 MVP award and then unleashed terror to seek revenge? It was a given for a provoked MJ to fight back, biting his attacker. And yet, athletes kept poking him.
When Darrick Martin made an error against the Chicago Bulls
ADVERTISEMENT
Article continues below this ad
It was November 30, 1995, and Michael Jordan was playing his first full season after taking a short retirement in 1993. In their 14th match of the season, the Bulls met the struggling Vancouver Grizzlies and everyone counted it as an easy away game for Chicago. However, the Bulls were surprisingly trailing by 2 points at the beginning of Q4 and they saw that deficit increasing to 9 points.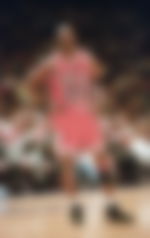 That's when Darrick Martin, a 5'11" point guard playing in his sophomore season, pulled the amateur stunt of provoking the legend MJ. In a recent interview, the retired player remembered that night and said:
"They're on the tail end of a 13-day road trip, last game in Vancouver. Usually, that is the toughest game, you're just trying to get back home… So I go by, make a layup, get in one, get fouled, we go up nine with about three minutes to go… And I said, 'told you, gonna whoop your a– tonight.' Phil Jackson looks down the bench, he's like what do you wanna do? Michael Jordan sitting on the bench… shoes untied." 
In that game, Darrick had come off the bench to score 7 points and snatch a steal. However, he had no idea what was coming his way.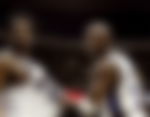 Michael Jordan woke up after the trash talk and made a clutch statement
The beast inside MJ was already frustrated after a silent third quarter when Darrick's comments made things worse. So his highness Air Jordan stood up and pulled an insane final quarter, scoring 19 of his 29 points in the last six minutes of the game. 
ADVERTISEMENT
Article continues below this ad
The Denver-based point guard recalled MJ's reaction and said, "He ties his shoes up, walks in… and says, 'little man I told you about talking trash to me'. I said, man, we're up nine, 3 minutes to go, you're not beating me tonight… He made 15 points to beat us. If you watch the video, the last one he made to win, he's looking for me on the bench… It was a cool moment for me… Most people don't understand, with Michael, Magic, that I've talked trash to, it's about the learning experience… I kinda had to poke the bear… and he showed me truly what greatness meant."
But the most impressive thing was the way MJ scored those many clutch points. The legend did not score any three-pointer nor did he make a free throw; all he played was classic ball. The same team won 72 regular-season games, leaving Darrick with nothing but a lifelong memory.
ADVERTISEMENT
Article continues below this ad
Watch this story – Michael Jordan and LeBron James Hilarious Flopping Incidents Over the Years